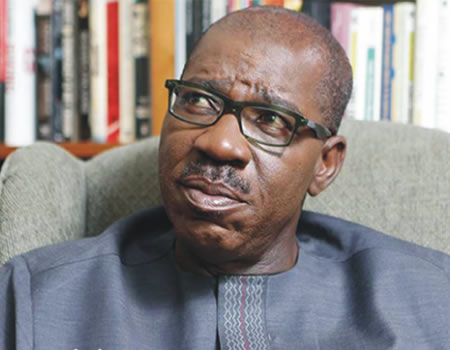 CITING consistent protests from the traders over delays in the completion of the project Edo State government on Tuesday, revoked the N863.7 million  Edaiken Modern Market awarded to Pane Business Integrated Ltd in October 2014 under the Public Private Partnership, (PPP).
Under the said concession agreement, Pane Integrated Limited was expected to design, build, operate and transfer1,955 units of shop after 25 years. The contract was expected to be completed within a period of one year from the date the contract was  signed.
The state government had recently set up a three-man committee to look into the complaints and the entire contract agreement between Pane Integrated Limited and Egor Local Government Area.
The committee, which was headed by the Commissioner for Local Government and Community Affairs, Mr Jimoh Ijegbai with Mrs. Caryn Aghedo as Secretary and Deputy Chief of Staff, Government House, Mr Kinsley Ehigiamusor as member, discovered, among others, that the cistern of the sales of the shops were far higher than the cost proposed and agreed upon at the time of the agreement, which completely changed the expectation of the traders and youths, hence, the agitations and protests.
Also, the PPP, which was to linger for 25 years duration was at variance with the outright sale of the shops to allottees on clandestine arrangement by the company against the interest of the council and contrary to the agreed, earlier agreement.
Again, it was disvovered that while the company did not work to specification as earlier said, it was not supervised by the Works Department of the Council,  which resulted in the observed defects in the project as no progress report was ever rendered to the council.
In view of these lapses, the Ijegbai committee recommended to government that the contract be revoked because "the period for the Public Private Partnership Agreement was too long with its attendant problems breaching the terms of agreement.
That " although the company put their total debt and expected proceeds from the shops not sold at N405.3millon,  the independent Estate Valueer engaged by the committee to reconcile the position presented by the company, and the  council put it at N328.1m as at October 2015 when the project ought to have been completed.