Early gains from CBN's initiative to produce, add value and earn foreign exchange
In its determined bid to partner fiscal authorities in reflating and diversifying the economy away from oil, Central Bank of Nigeria launched the initiative to produce, add value and earn foreign currency (PAVE). Senior Deputy Editor, SANYA ADEJOKUN takes a look at the initiative and how it is working.
EXPORTS play an important role in any economy, ancient or modern, influencing the level of economic growth, employment and the balance of payments. Nations have deployed lower transport costs, globalisation, economies of scale and reduced tariff barriers to enhance exports to become a bigger share of national income.  Exports growth can lead to general economic growth and then boost employment. On the flip side however, lack of export growth will ultimately lead to current account deficit, which would be an indicator of poor economic performance.
Nosedive in foreign earning
According to the Central Bank of Nigeria, Nigeria's crude oil production, including condensates and natural gas liquids in the third quarter of 2012 "was estimated at 2.26 million barrels per day or 207.92 barrels for the quarter. Crude oil export was estimated at 1.81 million barrels per day or 166.52 barrels for the quarter, while deliveries to the refineries for domestic consumption remained at 0.45 million barrels per day or 41.4 million barrels. The average price of Nigeria's reference crude, the Bonny Light, estimated at $111.04 barrel, rose by 1.6 per cent over the level in the preceding quarter. Foreign exchange inflow and outflow through the CBN amounted to $14.46 billion and $9.21 billion, respectively resulting in a net inflow of $5.83 billion during the quarter."
Conversely however, by the first quarter of 2016, the bank reported that "crude oil production including condensates and natural gas liquids was estimated at an average of 1.82 million barrels per day or 165.62 million barrels while deliveries to the refineries for domestic consumption remained at 0.45 million barrels per day or 40.95 million barrels during the review quarter. The average price of Nigeria's reference crude, the Bonny Light fell by 22 per cent compared with the level in the fourth quarter of 2015. Provisional data showed that foreign exchange inflow and outflow through the CBN amounted to US$3.98 billion and $5.85 billion respectively, resulting in a net outflow of $1.87 billion."
It is therefore in the midst of the confusion that greeted Nigerians in 2015 when oil prices plummeted to less than US$30 per barrel that CBN announced the PAVE philosophy urging Nigerians to produce, add value, export and earn foreign exchange. It is intended to make Nigerians think Nigeria, breathe Nigeria, exude Nigeria, produce and export Nigeria. It is a campaign aimed at making Nigerians realize the need to embark on domestic production of goods and services, and in addition, make conscious effort in value addition to the value chain.
Over the year, there have been efforts by Nigerians to export their goods but probably because there were no conscious efforts to support these mostly small businesses, these efforts remained largely insignificant in terms of contributions to GDP. For example, the shoe maker in Aba should be assisted by making his product's packaging attractive first to domestic consumers in Nigeria, and secondly to the continental and foreign markets.
Example is often cited of South Korea, Malaysia and Singapore, all of which were at the same level of economic development with Nigeria at the time of independence in 1960 but which are presently light years ahead with Korea's manufacturing companies in automobile, communication and heavy industries   competing favourably and even surpassing many of their peers in the West. Thus, the initiative of CBN to motivate Nigerians to "produce locally, add value and export your product and earn your foreign exchange for your imports" (PAVE) to help local industries is a perfect substitute to the hitherto dependence on crude oil production and export with little or no impact on human welfare in terms of employment creation.
Over the years, there have been rhetoric about economic diversification away from crude oil but such declarations coincided with periods of burst cycles in the global crude oil market. The current burst cycle is however, unprecedented with most state governments unable to pay staff salaries and hundreds of businesses shutting down and others drastically reducing staff strength and even reducing wages.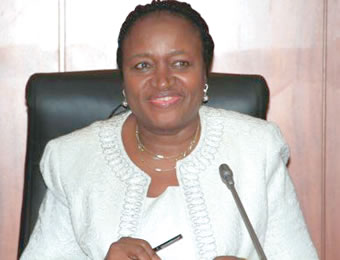 Most economists have argued that, the existence of agricultural production alongside local industrialization helps to promote and foster enormous forward and backward linkage effects thereby ensuring cohesion in domestic economic activities, without much external dependency. This will help to solve the import substituting industrialization conundrum the country witnessed in the 1970s and 1980s. A situation in which most of the local industries depended solely on imported raw material inputs, machineries and machine parts, with complete absence of integration in the domestic economy and attendant vulnerability to external sector conditions. This was the prevailing economic condition that led the then President Shehu Shagari to declare economic austerity measure in the country in 1982.
The PAVE Initiative
While broaching the PAVE Initiative shortly after a visit to Vice President Prof. Yemi Oshinbajo on October 31, 2015, Governor of the CBN, Mr. Godwin Emefiele said "what we are trying to concentrate on right now is how to improve and deepen the foreign exchange market by improving supply of foreign exchange into the market. And to do so, we are trying to encourage people to export and earn your export proceeds and use your export proceeds to import whatever you need to import. We are also concentrating on how to reduce the import of items that we can produce in the country today.
"So that is our focus. I'm saying and very soon the CBN will be launching a campaign called PAVE, which means "Produce locally, add value and export your product and earn your foreign exchange for your imports'' because this is the only way we can support the efforts of CBN in intervening and providing foreign exchange in the market to meet the import needs of our people.  It is very clear, what we need to do is reduce our propensity to import."
The sublime message of Emefiele's PAVE is that it represents an escape route to avoid the ugly characteristics and suffering of austerity measures. It is an inward looking approach to the production of goods and services like the Anchor Borrowers' Programme in the production of rice in Kebbi State.
PAVE provides a more sustainable way of stemming the hemorrhage in our foreign reserves. If we faithfully keep to the tenets of PAVE, it would ensure increased domestic production to the point of having excess for export, which will earn the country more foreign exchange. Also, if Nigerians can embark on value addition by way of processing some of these agricultural commodities into semi manufactures, it will help to fetch local exporters' better price regime than mere commodity exports.
Besides, it is envisaged that one of the unintended benefits of PAVE could be in the area of providing the necessary platform for learning-by-doing it process likely to launch these local semi-manufacturing processes into full industrial complex with the necessary economies of scale and competitive edge to compete at the global stage. It will also alter our taste for foreign goods and help conserve foreign exchange. In essence, PAVE is synonymous to economic diversification with strong export orientation.
To achieve the objectives of PAVE, CBN has stepped up activities to support fiscal authorities in reflating the economy through special interventionist programmes.
Delisting of items from FOREX market
In the last quarter of 2015, the Bank released a list of 41 items, which would no longer be financed through official foreign exchange window. According to the Governor who revealed that the decision was taken after a meeting with stakeholders, while "the CBN does not have the power to ban the import of any item. What we have done is to exclude certain items that are imported into the country from obtaining foreign exchange from the Nigerian foreign exchange market."
For the records, the list include rice, cement, margarine, palm kernel/palm oil products/ vegetable oils, meat and processed meat products, vegetable and processed vegetable products, poultry- chicken, eggs, turkey, private airplanes and jets, Indian incense, tinned fish in sauce (Geisha/Sardines, cold rolled steel sheets, galvanized steel sheets, roofing sheets, wheelbarrows, head pans metal boxes and containers.
Others are enamelware, steel drums, steel pipes, wire rods (deformed and not deformed, iron rods and reinforcing bars, wire mesh, steel nails, security and razor wire, wood particle boards and panels, wood fiber boards and panels, plywood boards and panels, wooden doors, furniture, toothpicks, glass and glassware, kitchen utensils, tableware, tiles, textiles, woven fabrics, clothes, plastics and rubber products, cellophane wrappers, soap and cosmetics, tomatoes/tomato pastes as well as Euro bond/foreign currency band/share purchases.
Since this list was released, at least two factories in Lagos and Kano have been commissioned to utilize abundant tomato harvest in the country for the production of tomato paste and their products were certified more wholesome than many of the imported brands. In addition, many local manufacturers have heaved a sigh of relief as their products are now being patronised and consumed.
Re-opening of domiciliary accounts
CBN has also allowed bank customers to hold domiciliary accounts where they can deposit proceeds of their exports. This is to encourage Nigerians to export their products with the assurance that they could be in control of their foreign currency earnings. With this, diaspora remittances are in full swing again with the resultant effect of wetting foreign exchange market.
Anchor Borrowers' Programme
A recent report indicated that Africa spends $35.4 billion on food imports annually. Out of this, Nigeria accounts for $11 billion of this amount, which is obviously not helpful to the country's quest for food sufficiency and economic diversification.