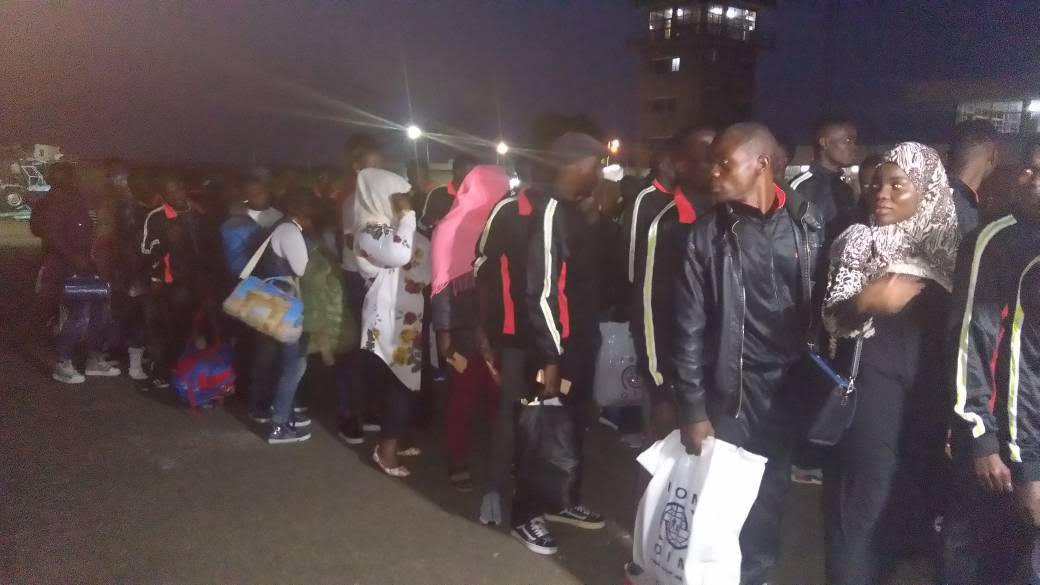 ANOTHER 144 Nigerian returnees were yesterday evening arrived Nigeria through the international wing of the Murtala Muhammed Airport from Libya.
They were flown into the Lagos airport aboard a chartered plane marked BURAQ from Libya.
The returnees were made up of 39 female adults, 97 male adults, one female infant and five male infants totalling 144 returnees.
They were received at the airport by the officials of the National Emergency Management Agency (NEMA) on behalf of the federal government.
The Lagos State First Lady, wife, Mrs Ambode who was on ground to represent Nigeria's First Lady distributed rice to the returnees on arrival.
As at the time of filing this report, another batch of about 250 returnees are being expected.