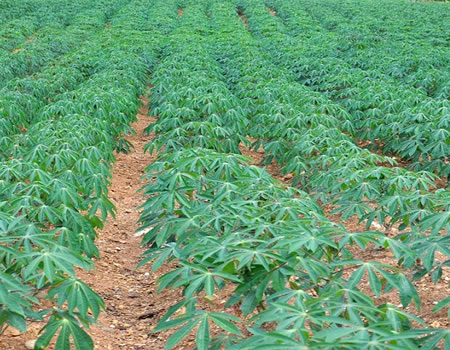 Six states across the federation including Niger, Benue, Taraba, Ebonyi, Anambra and Ogun are to benefit from agricultural mechanization equipment which has the potential of improving cassava production in the country.
The equipment which includes cassava planter, mechanized fertilizer spreader and harvester will be given to the states in set courtesy of funding by IFAD-VCDP.
This development followed a partnership between the African Agricultural Technology Foundation (AATF) and the International Fund for Agricultural Development (IFAD) supported Value Chain Development Programme (VCDP) in Nigeria.
This partnership is meant to tap into the enormous potentials in the Cassava crop and the resilient spirit of cassava farmers in Nigeria who have battled numerous problems across the value chain of the crop.
Mr George Marechera, AATF Senior Manager, Business Development and team lead of the cassava Mechanisation and Agro Processing project (CAMAP) indicated that the partnership is meant to address major constraints faced by farmers, these include but not limited to drudgery, low yield and linkage to market opportunities for their crops.
"This equipment will expand the frontiers of cassava mechanization in Nigeria and bring about efficiency in production that will lead to high yield. Farmers who have so far have been exposed to this equipment have recorded up 30 tonnes per hectare as against an average of eight tonnes hitherto," Marechera said.
Prior to this acquisition about 300 hectares was planted in Ogun State to demonstrate the capacity and efficiency of these machines.
The cassava mechanisation and agro processing project is a public private partnership coordinated by the AATF with the goal of bringing together cassava product processors, farm machinery manufacturers and fabricators and government of participating countries.
The project has the objective of linking farmers to mechanisation service providers, processors and in turn builds their capacity to engage in farming as a business based on best cassava agronomic practice.