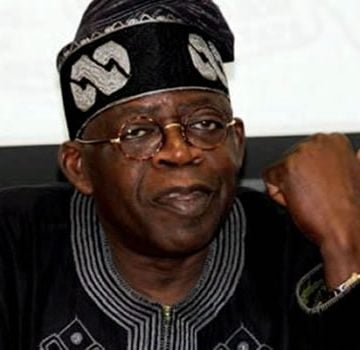 HOUSE of Representatives aspirant from Lagos State Mr Olawale Ebietomiye, has lauded the appointment of Asiwaju Ahmed Bola Tinubu by President Muhammadu Buhari to reconcile all warring factions in the All Progressive Congress (APC); saying that his appointment will enhance victory for the party in 2019.
Mr. Ebietomiye made the declaration as he holds a rally in Amuwo Odofin Federal Constituency, Lagos State, to sensitize the people of his constituency on the need for voters registration
In a statement he made available to newsmen in Abuja when he visited the APC Headquarters, the aspirant reiterated his commitment to the ideal of the party, adding that the party remained the only vehicle through which the country could be liberated.
While lauding the appointment of Tinubu by President Buhari, Ebietomiye said the singular move will further enhance the winning chances of the party in 2019.
According to him, the reconciliation job is in the hand of a tested and capable person.
He said the APC remained the only viable alternative in the quest for a greater Nigeria, stressing that the electorate must be discerning in their choice of who becomes their elective representatives in 2019.
The statement said the aspirant held a rally tagged "go out and register," which was also endorsed by the council chairman Com. Valentine Oluwaseyi Buraimoh.
The statement, personally signed by Ebietomiye, said the aspirant used the opportunity of the rally to sell his candidacy and reel out his plan for the people in the 2019 general election.
Ebietomiye who is seeking the mandate of the people of Amuwo Odofin constituency under Lagos State called on the people to come out enmass and register to vote in 2019.
The aspirant said that their Permanent Voter Card ( PVC) was their only sure way of electing people of their choice, adding that it was important for them to participate in the ongoing voter registration.
ALSO READ: Buhari to chair APC NEC meeting
He called on the people not to joke with the ongoing voter registration, adding that it was part of their civic responsibility to register and vote.