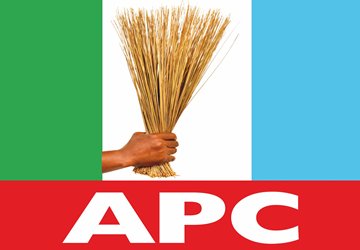 THE All Progressive Congress (APC) in Gombe state has warned all aspirants in the 2019 general elections that it will not condone any act of indiscipline and thuggery from anyone no matter the position of the person in the party.
Leader of the party in the State, Senator Mohammed Danjuma Goje, who made the declaration in Gombe over the weekend warned all those aspiring for any elective office in the state  under the platform of the APC to ensure that they control their supporters, stressing that the party would no longer condone any act of indiscipline and thuggery from members.
Danjuma Goje, who spoke during the inauguration ceremony of the newly elected members of the State Working Committee for the Gombe chapter of the party on Saturday in Gombe declared that the party will not hesitate to sanction anyone found wanting no matter his or her status in accordance with the rules of the party.
ALSO READ: FG should reform, empower institutions to achieve change—Ahmed
He added that the party was already witnessing some form of indiscipline from supporters of some of the aspirants, and warned that any indisciplined act would be sanctioned promptly.
Danjuma Goje said, "now that we have struggled to elect a new executive after many years under the leadership of two different caretaker committees, we will not tolerate any form of indiscipline in the camp of any aspirant, especially those contesting for governorship in our party."
Senator Goje further said that It is no longer going to be business as usual, "any future act of indiscipline will be immediately dealt with, with appropriate measure."
He then advised the aspirants to call their supporters to order just as he enjoined them to work together as a team to ensure they build a viable party to wrestle power from the ruling PDP in the state come 2019."
The Senator also charged the state committee to mobilize enough to effectively restore APC popularity in the state telling them to ensure discipline of members to deal with anti-party activities that shall hinder the success of the party come 2019.
While accepting the responsibility, the newly elected State Chairman of the APC, Mr Nitte Amangal, thanked party members for the privilege and opportunity given to him and members of the committee to serve the party.
He then solicited for support from members and assured that his committee would discharge its duties diligently and ensure that the APC took over Gombe in 2019.
Also speaking to Journalists, one of the gubernatorial aspirants,  Alhaji Faruq Bamusa assured of his total support to the new party executive and the party constitution
He said that his supporters would also obey the laws and rules of the party and will be discipline declaring that if he is voted into power, he would give priority to health, Agricultural, water, education other human development.