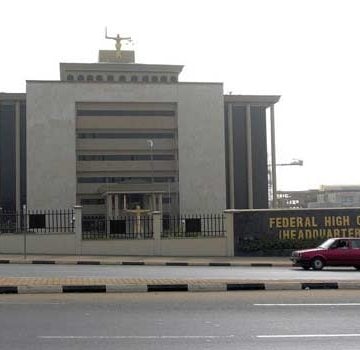 A Federal High Court sitting in Bauchi has ordered the Department of State Services (DSS) to pay one Musa Ibrahim Umar of Iyamadu Street, Bukuru in Jos South local government area of Plateau state the sum of N10 million as damages for illegally invading his house and shooting him on his lap sometime in 2016.
It was gathered that the DSS operatives stormed the area on 2nd March 2016 in search of a suspected Boko Haram member Umar Khalid Muhammed but wrongly broke into the plaintiff's residence in the middle of the night and asked whether he was the suspect and shot him in his lap when he denied being the suspect thereby turning him into a lame.
It was also gathered that the DSS operatives later nabbed the real suspect in the area after attacking the wrong person Mr Musa and left him in the pool of his own blood.
Thus, in an application for the enforcement of his fundamental right under the FREP Rules, the applicant had sought for a declaration that the action by the security body is illegal and unconstitutional as it violated his right to life and dignity of his human person as guaranteed by Section 33 and 34 of the 1999 constitution as amended.
The court presided over by Justice Muhammad Shitu Abubakar in granting the prayers of the applicant as stated in the court processes, awarded the sum of N10 million as contained in relief four against the respondents.
However, the court refused some of the applicant's prayers which include the publication of a public apology in two national dailies.
Counsel to the complainant, Akibu Idris esq, in eulogizing the court, stated that the judgment is a well-deserved victory as it re-enforces the confidence of Nigerians on the judiciary as the last hope of the common man.
While lead counsel to the dependents Barrister B. A Joshua was represented by one Barrister Imam during the judgment.
ALSO READ: The face-off between EFCC and DSS/NIA