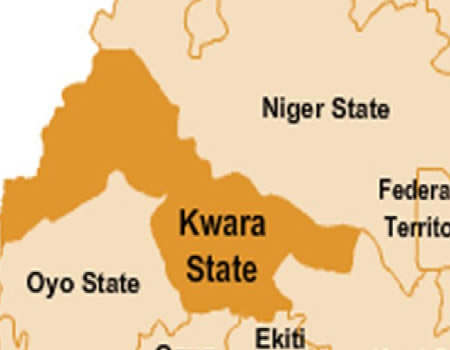 Islamic leaders in Ilorin, Kwara State have decried increasing incidents of ritual killings in the state capital as well as in many parts of the country.
Speaking at commemoration of new Islamic calendar (Hijra) in Ilorin at the weekend, the pioneer grand khadi of Sharia Court of Appeal, who is also the Sarkin Malami of Ilorin, Justice Abdulkadir Orire, among other Islamic leaders, said that "the menace of killing, selling and buying of human beings for ritual purposes are very rampant nowadays. This act is highly ungodly, unIslamic, barbaric and sinful."
Corroborating him, current Grand Khadi of the state, Justice Muhammad Abdulkadir frowned at the growing cases of cultism and other anti-social behaviours in Ilorin and its environs.
Justice Abdulkadir urged Islamic preachers and teachers to preach against "these obnoxious acts to ensure peace and harmony that the Ilorin community is known for.
"Our children are involved in series of nefarious activities such as cultism, killing of innocent people and kidnapping among other. Some scholars are engaged in using human beings for ritual purposes all in attempt to get riches by all means. All these are seriously against the teachings of Islam and what Ilorin and its environs are known for.
"We also call on the government to set necessary machinery in motion for the protection of lives through regular surveillance of the community particularly at night to ward off night marauders, who hide under the cloak of darkness to perpetrate evil acts", he said.
The Islamic leaders also cautioned the Federal Government not to treat the current agitations by the Indigenous People of Biafra (IPOB) and the Movement for the Actualisation of Sovereign State of Biafra (MASSOB) with levity.
The Islamic leaders also urged the President Muhammadu Buhari government to tackle other security problems in the country headlong.
"The issues of IPOB and MASSOB in the South East must be seriously attended to before they degenerated to undesirable and uncontrollable levels.
"Insecurity is the greatest impediment to industrialisation and growth of other investments which have contributed greatly to unemployment of our youths. To ameliorate the situation, there is the need to swiftly confront the Boko Haram insurgents headlong, bring back the remaining Chibok girls and others from captivity. Likewise, the Niger Delta militants and kidnappers should not be treated with kid gloves.
"The military and para-military forces should be fortified and motivated to enhance the adequate security of the lives and property of all Nigerians and others resident in Nigeria."