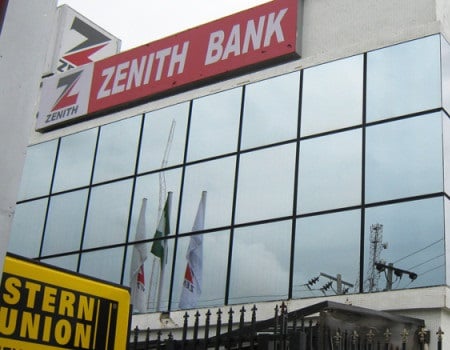 The board of directors of Zenith Bank Plc has declared an interim dividend of 30 kobo, being N9.42 billion, from the retained earnings account as at June 30, 2018. The interim dividend is above 25 kobo that was declared same period in 2017. Closure date is August 20, while payment date is August 24, 2018.
Analysis of the financial statement showed that gross revenue was down by 15.3 per cent, from N380,440 billion in 2017 to N322,201 billion in 2018. Profit after tax was up by 16.5 per cent, from N92,183 billion in 2017 to N107,358 billion in 2018. Profit after tax grew by 8.5 percent, from N75,317 billion in 2017 to N81,737 billion in 2018.
Interest income was down by 12.8 per cent, from 262,257 billion in 2017 to N228,670 billion in 2018. Deposits had a sharp drop by 7.9 per cent, from N3,437 billion in 2017 to N3,165 billion in 2017. Cost to income ratio stood at 49.0 per cent in 2018 and 45.2 per cent in 2017.