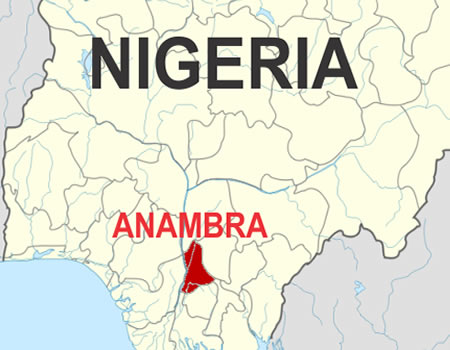 YOUTHS numbering over 400 on Tuesday, November 6, 2018, in Anambra State staged a peaceful protest against the Anglican Bishop on the Niger, Onitsha, Bishop Owen Nwoko, describing him as an enemy of the state governor, Chief Willie Obiano and one who is unfit to lead Christians body.
Nigerian Tribune gathered that the protesting youths took the protest with different inscribed placards; Anambra state is peaceful under Willie Obiano, Bishop Owen Nwokolo is a politician, We say No to Bishop Nwokolo religious politics, We Anglicans youth love Governor Willie Obiano, to the headquarters of the Anambra Police Command, Amawbia, Awka, the state capital to express their anger over a rift between the state governor and the Anglican family.
The youths describe the Bishop conflict with the Governor as ungodly, saying the clergyman was distracting the Governor from performing his required job as the number one citizen of the state.
ALSO READ: 2019: Sanwo-Olu well prepared to govern Lagos ― APC
Speaking on behalf of the youths, their leader, Hon. Ernest Anafonye said if the Senate did not stop such ungodly act, they would mobilise more youths to disrupt it church activities in the state.
He accused the man of God of using the aggrieved All Progressive Gland Alliance APGA, aspirants that loss the party ticket of just concluded primaries in the state to campaign against the effort of the Governor.
Addressing protesters, the State police commissioner, Mr Garba Umar, urged them to be calm as he will deliver their message to the appropriate authority.
In his reaction, the Bishop on the Niger, Bishop Owen Nwokolo, said the protest was not Anglican youths but touts led by one Ernest Anafoye to stop the Anglican communion from getting what belonged to the church.
He noted that the will continued to campaign against the government of day until justice is done to the controversial Crowther memorial grammar school that was established since 1961.