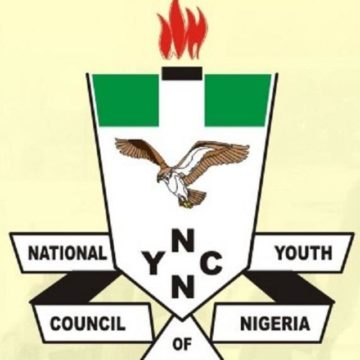 THE National Youth Council of Nigeria (NYCN) on Friday appealed to agro-business companies, governments at all levels and international organisations to support its members involved in agricultural production.
NYCN made the call at a news conference organised by the Directorate of Agriculture in Abuja.
The conference was also an avenue for the directorate to unveil its agricultural activities and announce the official partnership with an agro and energy company, Charles De Great Nigeria Ltd.
The Secretary, NYCN's Agric Directorate, Mr Uchechukwu Ogbonna said the appeal became necessary due to the importance of agriculture in providing employment opportunities for the teeming unemployed youths in the country.
He said the directorate had successfully carried out sensitisation to the need for youths in all the six-geo-political zones to embrace agriculture as veritable means of livelihood.
According to him, the NYCN Agric directorate has also entered into the partnership with notable private and governmental firms in agro-production development.
He said more collaborative efforts were required from other companies and governments.
Ogbonna listed the firms and associations that took up the training of youths on best agricultural practices, including the Nigerian Commercial Farmers Association, Abuja and Leventis Foundation.
He also said that the directorate had established a good relationship with the House Committee on Agriculture, adding that the relationship was designed to support agricultural initiatives of the NYCN.
According to Ogbonna, the directorate has secured about 120 hectares of land for youths involved in agriculture in Abriba, Abia.
He revealed that the directorate was negotiating the release of about 250 hectares in Akwanga, Nassarawa, Benue, Ogun, Oyo and Akwa Ibom to assist youths in farming.
He said that the directorate completed the acquisition process of 170 hectares of farmland in Ogiliama Ette, Olamaboro Council area of Kogi with certified statutory documents .
Ogbonna said NYCN had signed a Memorandum of Understanding (MOU) for the empowerment of youths on agricultural production with Charles De Great Nigeria Ltd.
He said that partnership with Charles De Great would enable NYCN to facilitate massive grassroots employment and empowerment of youths in agriculture across the states of the federation.
Ogbonna also said the partnership would help reduce the incessant rural-urban migration of the youth from their communities.
Other benefits of the partnership, according to him, include facilitation of infrastructure like roads, water and electricity to the host communities where the Agric programmes are stationed.