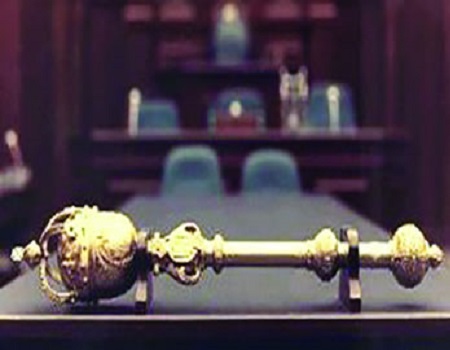 A Member of the Nigerian Youth Parliament, Hon. Adetayo Abimbola Adekunle has expressed his desire to run for the Oyo East/Oyo West State Constituency seat in the Oyo State House of Assembly.
Adekunle, a postgraduate student of the University of Ibadan, made his intention know amidst a mammoth crowd of APC party members who trooped out to welcome him to the LA Town Hall School, Idi-Ope, Oyo venue of the weekly All Progressives Congress meeting.
According to the House of Assembly aspirant, his ambition is 'purely for service and is not a do or die affair.' He pledged his loyalty to the party and promised to abide by its decision in the nomination process'
It was reliably gathered that his declaration is coming after weeks of extensive consultations with leaders/elders, party executives and community stakeholders within and outside his constituency.
Adekunle promised to sponsor bills and motions that will have a positive effect on his constituents while he also assured them of facilitating projects from the public and private sectors.
ALSO READ: Osun 2018: APC chieftain, Peter Babalola, declares support for Omisore
Responding, Alhaji Kazeem Omo-Olomo who spoke on behalf of the APC Party Chairman in Oyo West LGA, Alhaji Muritala Olomi said 'we are happy that our party is blessed with aspirants who are capable. This young man has spoken well and we wish him the best in his aspirations'.
It would be recalled that Hon. Adekunle had earlier declared his ambition at his ward.