Yoruba must remain united – Majeobaje movement
•says poor governance, injustices responsible for self determination clamour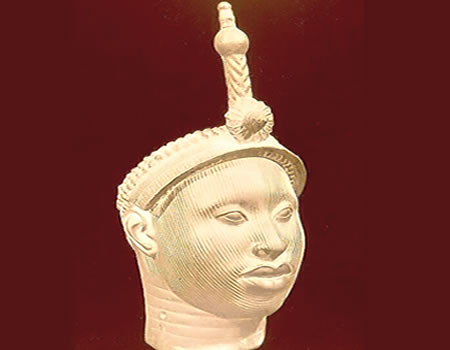 A call has been made by the Majeobaje movement, an initiative for good governance and sustainable development, asking that Yoruba people hold on to their unity irrespective of their belief or affiliations as the race must be committed towards the same objective of Yoruba security and development.
Majeobaje also noted that the generally poor quality of governance and the perception of various injustices being perpetrated against the Yoruba people by the Federal Government are at the root of the growing clamour for increased self-determination in the region including calls for a Yoruba Nation.
The group made the call on Tuesday in a communiqué signed by its Publicity and Sensitisation director, Yomi Layinka and its convenor, Akintayo Akin-Deko, asking all people of Yoruba descent to remain united in purpose and continue to rub minds in an environment of mutual love and respect.
The communiqué is the summary of key resolutions taken at a recent virtual meeting of the Majeobaje movement which is a group of professionals, academics, human rights activists and politicians drawn from the six southwestern states.
"Yoruba traditional rulers, regional leaders and elders must ensure the unity of all Yoruba people notwithstanding the preference of any group or persons for either restructuring, or for an independent Yoruba nation, or for participating in the 2023 elections under the current constitution. Since we are all motivated towards the same ultimate objective of Yoruba security and development – with only slight differences in strategies and tactics – all people of Yoruba descent must remain united in purpose and continue to rub minds in an environment of mutual love and respect.
"As our elders long taught us, once there are no cracks in our walls, no lizards can crawl into our household. Our traditional, political, and religious leaders must therefore always commit to finding a common ground of understanding in order to work together for the greatest good of the region," the group said.
It, therefore, calls on the federal and state governments to constructively engage with leaders of such movements in order to find common ground for the peaceful resolution of their grievances.
It further urged governors of the south-west states to urgently step up their game in order to do a better job of securing the region and providing for the welfare of their citizens, adding that "the governors should especially release more funds for Amotekun to be able to increase its effectiveness in fighting crime. Meanwhile, as Lagos State is the most affected by different types of street crime, the governor is especially advised to urgently initiate the state's branch Amotekun so that the synergy of designing Amotekun to operate as a regional crime prevention unit can be fully achieved."
Majeobaje, set up to work for good governance in Nigeria and for the accelerated development of the southwestern states, sees the current rampant insecurity in Nigeria as a symptom of bad governance at all levels.
YOU SHOULD NOT MISS THESE HEADLINES FROM NIGERIAN TRIBUNE
We Have Not Had Water Supply In Months ― Abeokuta Residents
In spite of the huge investment in the water sector by the government and international organisations, water scarcity has grown to become a perennial nightmare for residents of Abeokuta, the Ogun State capital. This report x-rays the lives and experiences of residents in getting clean, potable and affordable water amidst the surge of COVID-19 cases in the state.  Yoruba must remain united – Majeobaje movement | Yoruba must remain united – Majeobaje movement