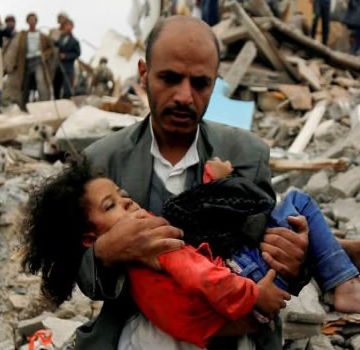 It's now been 1,000 days since the conflict in Yemen began.
The power struggle between the Houthis, a Shia rebel group and president Abd-Rabbu Mansour Hadi, backed by a Saudi-led coalition, has turned into a regional confrontation.
Thousands of people have been killed and millions are on the brink of famine.
Efforts by the international community to negotiate a settlement suffered a setback earlier this month when the country's former leader Ali Abdullah Saleh was killed by the Houthis in Sanaa.
Al Jazeera's Hashem Ahelbarra reports.