Recently, teachers all over the world were celebrated for their contributions and sacrifices towards building lives. The students of MEDMINA COLLEGE, Iyana Ajia, Egbeda, Ibadan, also join the world to celebrate their teachers.
Mubarak Ahmad
The teacher I appreciate most is Mr Sherif Lamidi for his hard work, dedication and discipline. He has dual citizenship, Nigeria and Ivory Coast with an ambition to become a footballer but he had a change of mind and trained as a teacher because of the passion to impact lives. Mr Lamidi teaches French Language, Civic Education and Social Studies. He does not talk much but he is honest and friendly while discharging his duties every day. I observe that he has the following ideologies: educating and assisting people in solving their problems.
Farida Akanni
My English teacher, Mr Abdulhafeez Yusuf, has been committed to us. I want to recount his good deeds to us students to mark 2019 Teachers' Day which was celebrated recently. He is dutiful, and disciplined. He crakes jokes a lot but when it comes to academic work, you dare not mess up in his class because it is usually lively and organised. I pray God guides him through and make him greater than he is.
Awwal Adeyemo
I am in JSS 1 so I am new in the school but during the period I have stayed in the school, my favourite teacher is the Basic Technology teacher and my house master, Mr Imran Abduljelil. No day ends without receiving a word of advice from him. He is accommodating, so I am free in his class. I ask questions when I do not understand.
Russia to support construction of 1,400km rail track from Lagos to Calabar ― Presidency
Yazeed Muhammad
I want to appreciate my Physical Education (PHE) teacher, Mr Danjuma Zikirullah, because his style of teaching makes us understand every topic; we would write notes first while explanations come after.  He gives us tests in order to know who is yet to understand what before he teaches another topic. In addition to these, he takes us through practical classes for us to gain more knowledge. He is a very good teacher.
Abdulsamad Amoo
I appreciate a role model and a man of principle and protocol, whose name is Mr Kolawole Abdul-Lateef. He teaches Biology in interesting ways. I admire him because he pushes me and other students to be the best we can. We write Biology tests and examinations as if we are we are in higher institution, trying to build Cumulative Grade Point Average (CGPA). It is good for us, as a way of getting used to the system.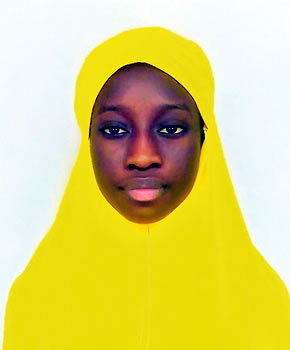 Fatiha Yahya
Mr Abdulhafeez Yusuf was my Civic Education and Literature-in- English teacher last session, but he is teaching me Literature-in- English only this term. This man I am talking about is wonderful in many ways. He treats his students as if they are mates. This man is one of the few people I have met who do not discriminate irrespective of age. When it comes to socialising, he is the best; when it comes to understanding and studying students, he does it perfectly. If you attend his class, you would understand everything he teaches and would remember any time you are asked again.
Farouk Abubakar
The teacher I would celebrate to mark 2019 Teachers' Day is my Chemistry teacher, Mr Abdulhafeez Bello. I am not good in Chemistry but seeing my teacher in class makes me lively. He finds time to explain any aspect of a topic that is not clear to his students over again. Mr Bello has always been an inspiration because I have never seen him without a smile. I thank him for the effort put into teaching me especially practicals which he always made interesting. I hope to meet him in the future so I could show my children who my best secondary school teacher was.
Farhat Ayokunmi Oloso
I commend the sacrifice of my Literature-in- English teacher, Mr Abdulhfeez Danjuma Yusuf. He is not the type that rushes when teaching. I like his teaching style; he elaborates on the meaning of each word and also encourages students to use their own expression to explain. I appreciate him because he goes the extra mile in ensuring that we understand what he teaches us.
Zakariyah Aisha Adedayo
I appreciate Mr Olugbade Abdulrasheed, the Visual Arts, Cultural and Creative Arts teacher. This is because of his creativity, kindness, patience and ability to reason with students while teaching. He should be an example for all. As we celebrated this year's Teachers' Day, I celebrate him as my best teacher.
Ibrahim Aliyu
I celebrate a teacher who can teach every subject.Though a Biology teacher,  I appreciate the efforts of Mr Kolawole Abdulateef.  This teacher's efforts in my studies is remarkable. I was a very bad public speaker but he would tell me that the only way to conquer my stage fright is not to allow it to conquer me and I am better for it. Though strict for our sake, his class is always interesting and he doesn't proceed to another topic until everyone is on the same page.
Abdallah Ahmad Abdullah
Since I stepped my feet into Medmina College, my Literature-in- English teacher, Mr Yusuf Abdulhfeez, has been a source of inspiration to be the best I can be now and in the future. Although he has beaten me once but still he is care taker. He teaches me a subject I consider too difficult but I will always consider his efforts. I look forward to him doing better than this.