World Diabetes Day: Genital itching may be the first sign of diabetes — Expert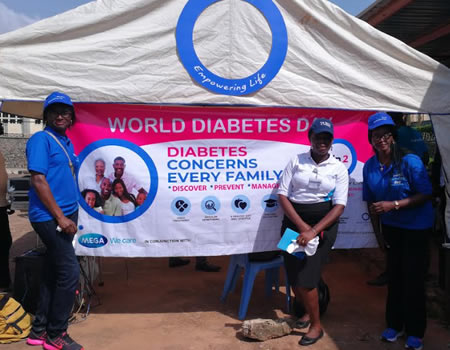 As Nigeria joins other countries of the world to commemorate the World Diabetes Day, a medical expert, Dr Joke Adeleye, has said that the first sign of diabetes in some persons could just be genital itching or a recurrent boil.
Dr Adeleye made this disclosure at the 2018 World Diabetes Day celebration organised by the UCH, Ibadan Diabetes Care team and Diabetes Association of Nigeria, Oyo State, with the theme "the family and diabetes."
The diabetologist stated that itching in the genital area both for men and women could be a common sign of diabetes even when they have not noticed the other typical signs of diabetes such excessive passage of urine, feeling unduly thirsty, and losing weight despite a healthy balanced diet.
ALSO READ: How to reduce the risks of having heart attack by 90% —Nwosu, returning US-based doctor
Adeleye, who noted that diabetes in some individuals is without symptoms, added that the vaginal itching in the woman may also be accompanied with a thick discharge.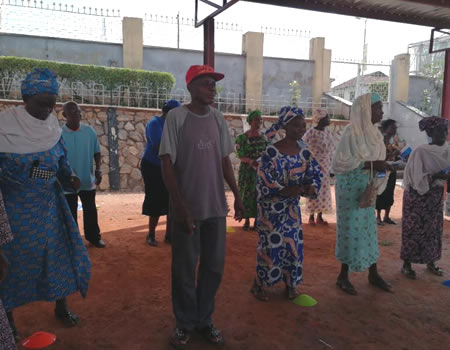 The expert stated that itching of the skin, particularly around the genitals, until proven otherwise may be pointers to the fact that the blood glucose levels are high.
According to her, "While there are other things that can cause this that may not be due to diabetes, it is important that it might be the first sign that they have high blood sugar level and that may eventually lead to testing for that.
"So if you notice something unusual, particularly if you are an adult, you should get tested, even if such things are noticed in children, they also should get tested."
Dr Adeleye urged that every adult after the age of 40 years should have their blood sugar checked at least one in three years.
"However, if you have a family history of diabetes, a young person who has siblings or parents with diabetes or risk factors for diabetes such as overweight, high blood cholesterol and blood pressure, request to have a blood sugar test done every year even if you do not feel unwell or have symptoms of diabetes," she added.
Earlier, Professor Adesoji Fasanmade, the chairman at the event expressed concern on the increasing cases of diabetes in Nigeria, which he linked with lifestyle, diet and poor exercising.
Fasanmade, noting that of every 100 adults in Nigeria, 8 persons now live with diabetes but only half of them know they have the disease, urged Nigerians to be more proactive about their health.
Chairman, Diabetes Association of Nigeria, Oyo State, Chief Emmanuel Adeyinka, linked the upsurge in adult and juvenile diabetes to the aggressive and relentless advertisement by fast food vendors, urging parents to always serve children home balanced diet, fruits, vegetables and adequate water.
At the event had 250 persons tested for diabetes and a road show to create awareness about the disease.