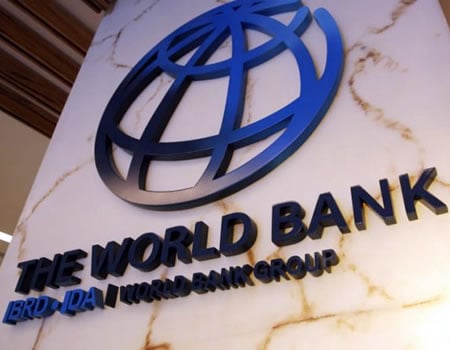 THE World Bank has pledged to assist the Fiscal Responsibility Commission (FRC) in achieving its mandate of promoting prudent management of the nation's resources.
Lead financial management specialist of the bank, Mr Manuel Vargas who led an identification mission on Economic Recovery and Growth Plan (ERGP) stated to FRC in Abuja at the weekend said the assistance will also ensure long term macro-economic stability and transparency in fiscal operations of the national economy
According to Vargas, the team was in the country to support and render capacity assistance in the area of public finance management, transparency, accountability and national statistics development for the Federal Government
He further said, the Bank would emphasise the issue of coordination and implementation and see how this operation can support that.
They also need to make sure that there is a coordinated approach so that it can be cost-effective and impact-oriented.
He said that the Bank was presently working with and supporting 21 States on public financial management.
The areas of support include: revenue mobilisation, support of tax authorities, budgeting planning and execution, accounting expenditure control, financial reporting and increase of internally generated revenue.
Responding, Chairman of the Commission, Mr Victor Muruako disclosed that in an effort to ensure accountability and transparency in government expenditure as enshrined in the Fiscal Responsibility Act, 2007, FRC is to establish Fiscal Responsibility Institute (FRI) to train financial officers in proper handling of government expenditure, especially in the area of revenue-raising policies, resource allocation decision and debt management decisions.
He Said, "the idea behind the Fiscal Responsibility Initiative is to prevent corruption by ensuring that right things are done at the appropriate time, this is considered cheaper and most expedient. It is a project that we must institutionalise even from college level.
"There is also the need for continuous education on the issue for officers who are managing Government Agencies."
In carrying its mandate, Mr Muruako said the Commission has developed strategic plan. Part of the plan is to make sure that relevant agencies make remittances into the Federation Account for the federally collectible revenue while the Federal Government independent revenue, especially Operating Surplus is paid into Consolidated Revenue Fund (CRF)
Another key thing in the plan is to ensure that more Corporations are added to the schedule of the Act. The Fiscal Responsibility Index is also in the strategic plan which will be used to benchmark the performances of the MDAs, he added.
Since its inauguration, Mr Muruako said the Commission has ensured that Medium Term Expenditure Framework (MTEF) is rigidly adapted to in the budgetary processes.