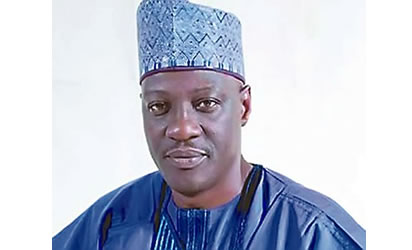 Kwara State Community and Social Development Agency (KWCSDA) has presented a cheque of N34 million naira to 16 community beneficiaries of the World Bank-assisted Community Development Projects in Kwara State.
Speaking during the presentation in Ilorin 
on Thursday
, Governor Abdulfatah Ahmed said that the 16 benefitting communities were spread across eight Local government areas in Kwara North, Kwara  Central and Kwara South senatorial districts bringing the total number of benefiting communities to 104 in 2017.
Represented by the Commissioner for Planning and Economic Development, Alhaji Wasiu Odewale, said the governor charged the communities to use the money for the intended purpose, "by executing your desired projects as approved by the Agency.
"The judicious and prudence use of this first tranche will enhance the release of the second tranche", he said.
Also speaking, the Managing director of the agency, Alhaji Yahaya Ahmed, said that the projects were carried out based on the choices of the communities in such areas like electricity, water, erosion control, education, health, environment and Natural resources, transport and socio-economic intervention activities.
He said the communities were selected based on the poverty map of the State as the poorest in terms of infrastructure.
Alhaji Yahaya listed the Local Governments to include Edu, Moro and Kaiama from Kwara North, Ilorin West and Asa in Kwara Central and Offa, Oke-Ero and Isin in Kwara South.
He also said that a total of N83 million was to be disbursed for the project out of the first tranche of N34 million disbursed yesterday.
Speaking further, the acting GM recalled that the State governor, Alhaji Abdulfatah Ahmed had in 2015 released the sum of N50 million as the mandatory fee to facilitate the project.
He announced that the governor had also approved another N50 million two weeks ago to facilitate the second tranche disbursement.
"With this, we have been able to draw over N600 million from the World Bank and hoping that by 2018 we should be able to draw N800 million".
Speaking on the challenges confronting the Agency in carrying out its assignment, the acting MD identified the inability of some benefiting communities to pay their 10 percent community contribution as a major factor slowing down the project.