Adebakin Bukonla is the Group Chief Operating Officer (COO) for RED | For Africa. She also doubles as the Team Lead for The Future Project. In this interview with OJO SEGUN, she speaks on how women can attain leadership positions without selling themselves short.
What do you do?
Apart from being the COO RED | For Africa, I also lead The Future Project and its programs including but are not limited to The Future Awards Africa (Africa's foremost award event for change-makers with a footprint in over 12 African countries). Over the years, The Future Project has built up initiatives that specifically help build capacity for people. I currently serve as the Project Lead of the Future Project where I manage various programs and initiatives of the organisation which includes but are not limited to The Future Awards Africa (Africa's foremost award event for change-makers with a footprint in over 12 African countries), Accelerate Labs (The project has equipped 2,160 youths across the 6 geopolitical zones in Nigeria by building socially inclined, high profit, and highly competitive enterprise capable of impacting the Gross Domestic Product (GDP) of the country through enterprise development and technology incubation.), YMonitor (The project highlights crucial accountability and governance issues at the State and Federal level. The online site tracks and monitors issues happening across government levels and provides citizens with the information needed to take action toward demanding good governance at all levels of government) & other programs.
I'm a specialized project planner, who believes in excellence in execution of whatever task given. I'm interested in Media, Women, Youths Empowerment, Business & Community Relations. I'm also a seasoned administrator with extensive experience in project management, research and data analysis and social media for enterprise strategy and execution.
Leading organisation like The Future Project comes with a lot of responsibilities, how have you been coping?
Honestly! It's not an easy duty especially juggling it with the internal role I play at RED. At the end of the day, what makes it tick for me is because I love what I'm doing. If I'm being honest, I'm doing exactly what I want to do, hence I just need to tone it down on not getting overwhelmed, which I'm getting better at dealing with.
What are the projects the organisation has executed under your watch?
RED through The Future Project organises The Future Awards Africa, I have witnessed it firsthand for almost eight years. Nigeria Symposium of Emerging Leaders, and recently Beating Corona – A tech-based aggregation platform connecting people to the help they need amongst others. On the group level, I supervise and implement work processes to ensure an even flow of resources for work to be done.
What stands your organisation out among others executing such projects?
At RED we use a slogan; we know what the streets are saying. The reason for this is because we have built up a system that's backed by data, we exactly know what the culture shapers are, who they are, where they are & when they are shaping the culture. We exactly know what contents you need, what services you want. We have built up a system that connects to audiences at all levels or segments of communication. We can exactly meet your needs as a business, individuals, church or political body. Our system is built on efficiency & effectiveness.
We understand the nuances of diversity across industries and geographies and help organizations craft better diversity and inclusion strategies. Our inclusivity and diversity communication and consulting help clients across industries implement programs or improve on existing ones that create value through improving inclusivity and diversity culture.
What are your expansion plans for The Future project?
Our projections for The Future Project are already in the works. The pandemic somewhat sped up some of our activities & pointed us to the directions of innovations so to speak. For instance, the Beating Corona platform currently aggregating interventions in Nigeria would eventually be a platform that aggregates people doing things to help the country sort of like Nigerians looking out for Nigerians.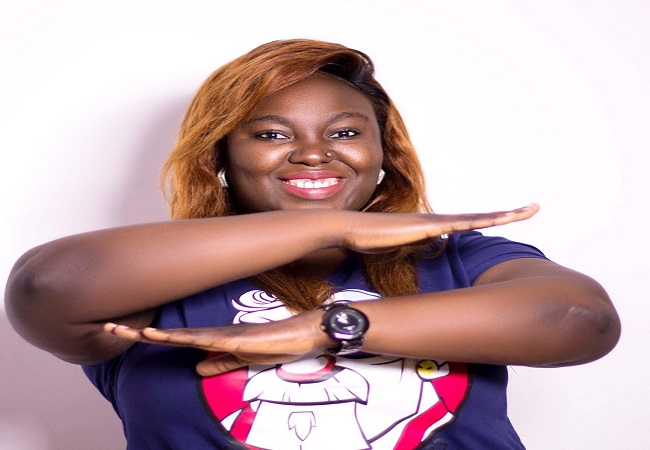 Also, The Future Project would essentially be a platform that connects to Nigerians to the core societal issues amplifying situations around Governance, Accountability, Sustenance while providing Empowering, Support & a platform for those who need it.
What are the challenges you have encountered so far?
Challenges still remain, funding & support for our activities on the other hand, the pandemic recently did readjust our plans however we've been able to improvise and find innovative ways to get things done.
As someone who has been relating with the African youths over the years, what is your view about them?
We are lucky we have found youths that don't shy away from the very real challenges in Africa, who are honest about what needs to be done and what their role is, to achieve this and they are overwhelmingly keen to make a difference, which is important to us because we can then fuel their capacity to succeed.
Also, African youths are full of entrepreneurial initiative, we are refreshingly different and we don't wait for the government to do things for us.
What do you think the African youths can do to excel more in their respective career path?
With the future of work rapidly changing, this decade can make or break your career. Nonetheless, you can secure the future of your career by setting an action plan for your personal development.
As young Africans, we cannot afford to be left behind. Starting now, I recommend your plan should focus on these five key aspects to safeguard a future-proof career.
Learn a new digital skill: In this era, digital skills reign supreme therefore digital literacy gives a competitive edge. Choose to learn a digital design tool. Then enroll in an online course, attend an in-person training, or watch free tutorials on the internet to start learning the new skill. Make sure you practice and plan to complete learning this skill
Upgrade your hobby: Nurture creativity, flexibility and adaptability by working to master your hobby. Hobbies are naturally exciting, therefore, they may work as a self-care tool while improving your mental health. With better emotional wellbeing, you may develop the clarity of mind needed for creative thinking and good decision-making, which is essential when adapting to changes. Your hobby may also enhance your skill-set versatility, and you can leverage this to turn your hobby into a lucrative side gig or to demonstrate flexibility in your professional career.
Volunteer for an inspiring organization: Practice your interpersonal and leadership skills but also broaden your network by joining a community development or charity organization, a book or learning club, or a professional association. Working in this new group will help you to cultivate skills such as mediation and empathy that cannot be automated therefore gaining relevant experience to position you for future jobs.
Be proactive with your next career move: Spot career trends in advance and always be prepared to make a career move. Identify career opportunities that you want to pursue this year. These may include internships and career development programs such as fellowships, competitions and scholarships. Check their eligibility criteria. Assess if you meet their requirements, and then identify one to five strategic opportunities to prioritize this year. Take note of application periods and deadlines of your target opportunities and start planning for your applications in advance. You may also subscribe to newsletters and alerts through their website to keep yourself informed so that you should not miss out.
Work on a new habit: Staying focused to achieve goals can be overwhelming especially when we are struggling with some habits that could hinder our progress such as procrastination, family issues, poor management of personal finances, eating disorders, or lacking work-life balance. You need to address such challenges by identifying a habit to work on that can help resolve the issue. For example, you may start using time management apps or make a schedule to seek expert advice from financial advisors.
What advice do you have for women out there?
It's easy to become eager when working to accomplish or complete a goal. Women need to remember that opening a successful, small-business involves patience, time and requires you to step back to remember that you must tackle a piece of the goal one day at a time.
Women have the tendency to sell themselves short, assuming that speaking positively about their achievements is bragging. Stating what you're factually good at and the growth and success you've seen with your business isn't bragging when it's done appropriately. Be confident and comfortable disclosing your strengths and touting your success; don't hide from it — respect will follow.
People can make you feel very small when starting to work on your dream of establishing yourself in business, especially in a male-dominated business environment. Stay strong and confident don't let them make you doubt yourself.
I'm a big believer in keeping your goals present — write them down as a reminder. It's so easy to get lost or distracted, considering all the hats you wear but with your goals right in front of you, you never lose sight of what you're trying to achieve.
YOU SHOULD NOT MISS THESE HEADLINES FROM NIGERIAN TRIBUNE
Buy and read digital replicas of your TRIBUNE titles by subscribing through E-VENDING
Why Schools Must Remain Shut For Now ― Minister
PARENTS and school children anxious for reopening schools will have to wait a little more as the Federal Government on Monday insisted that the schools remain shut for now. Minister of State for Education, Chukwuemeka Nwajiuba, speaking on Monday at the Presidential Task Force on COVID-19 news briefing described as fake news timetables purported released from the Ministry of Education on the conduct of West African Examination Council examinations being circulated on the social media… Read full story
After Pressure From Govs, Buhari Delays Gazetting Of Executive Order On Autonomy For State Legislatures, Judiciary
Pressured by state governors, President Muhammadu Buhari has agreed to delay the gazetting of Executive Order 10, which he recently signed, to grant autonomy to state legislature and judiciary… Read full story
COVID-19: Nigeria Records 315 New Cases, Total Now 12,801
The Nigeria Centre for Disease Control (NCDC) has confirmed 315 new cases of COVID-19 in the country, bringing the total number of confirmed infections to 12,801… Read full story
60% Of 979 Mysterious Deaths In Kano Due To COVID-19 ― PTF
The Presidential Task Force on COVID-19 (PTF) said on Monday that a total of 979 deaths were recorded in April in Kano, during what was popularly known as Kano mysterious deaths. The Task Force, however, revealed during its daily briefing on Monday that 50 per cent to 60 per cent of the mysterious deaths were due to… Read full story
Nigeria's Economy To Contract By 3.2% As Global Economy Shrinks By 5.2% ― World Bank
The World Bank, on Monday, projected a 3.2 per cent contraction for Nigeria's economy even as it said that the global economy would shrink by 5.2 per cent as a result of the COVID-19 pandemic. Tribune Online reports that the World Bank's projection is 0.2 per cent lower than the one announced by the Federal Government in… Read full story
AfDB: Organised Labour Calls On US, World Powers To Respect African Choice
The Organised Labour has unanimously called on the United States (US) and other world powers with interests in the African Development Bank (AfDB) to allow the will and choice of African countries who are satisfied with the stewardship of Dr. Akinwumi Adesina, as President of the bank… Read full story
As COVID-19 Bites Harder, Nigeria Risks Food Crisis
No doubt, the outbreak of COVID-19 pandemic has had a great impact on global food production where farmers find it difficult to access their farms and inputs due to lockdown or fear of being infected. Some international food organisations in the recent past had raised alarm over the looming food crisis if… Read full story
Gov Sule Sacks SSG
Gov Abdullahi Sule of Nasarawa State has sacked the Secretary to the State Government (SSG), Alhaji Aliyu Ahmed-Tijani.Ahmed-Tijjani was Commissioner for Education in the administration of Sen. Umaru Al-Makura, immediate past governor of the state… Read full story
Provide Corruption Evidence Against NASS Members, Group Tells NDDC
A group of concerned youth in Delta State under the auspices of Progressive Delta Youths (PDY) has challenged the management of Niger Delta Development Commission (NDDC) to make public the evidence of corruption linking members of the National Assembly to any form of fraud in the Commission… Read full story
COVID-19: Nigeria Has Carried Out 80,000 Tests ― PTF
After 100 days Nigeria recorded its index COVID-19 case, Presidential Task Force on COVID-19 pandemic said it had tested 80,000 citizens for the infection. It has also built its testing laboratory capacity from two to 30 with a laboratory in every geopolitical zone in the country, providing increased access to testing… Read full story
Delta Cleric Charged With Alleged Rape As Victim Narrates Sexual Encounter
The Founder/General Overseer of Victory Revival Fasting and Prayer Ministry, Bishop Elijah Orhonigbe, was on Monday in Warri, Delta State arraigned in court for the alleged rape of a teenage girl in the church auditorium. The nineteen-year-old girl (name withheld) was allegedly raped during a private deliverance… Read full story
Nigerian Students Deny Harassment Claims Against Chinese Government
A group of Nigerian students studying in China under the auspices of Coalition of Nigerian Students in China (CNSC), has denied claims that Nigerians in the country are being harassed the Chinese government. President of the group, Umar Abukabar, in a statement made available to the media on Monday, in Abuja, denounced… Read full story
EDITORIAL: Barakat Bello: Yet Another Rape Killing
WHILE Nigerians were still reeling in shock over the case of Vera Omozuwa, a year-one student of Microbiology at the University of Benin (UNIBEN), Edo State, who was raped and then bludgeoned to death by her assailants with a fire extinguisher while studying at the Miracle Sanctuary Mega Parish of the Redeemed Christian Church of God (RCCG) in Benin, their sensibilities were again assaulted by yet another barbaric incident… Read full story