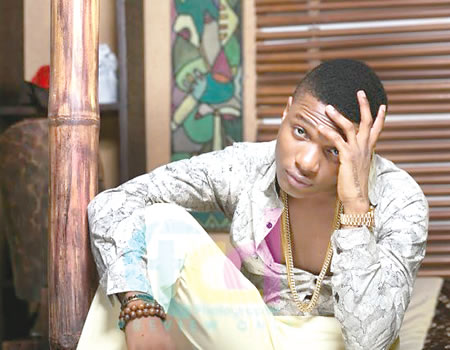 'Daddy Yo', the 2017 hit song of Ayo Balogun (aka Wizkid), is part of the soundtrack for British-Nigerian actor John Boyega's new film, 'Pacific Rim Uprising'.
'Pacific Rim Uprising', is an upcoming American science fiction and action film set for release on March 23.
The film is co-produced by Boyega; written and directed by Steven DeKnight in his feature film directorial debut.
Boyega shared this information on his Twitter page @johnboyega on Wednesday posting a video of him dancing to the song.
"One of the most exciting things about producing 'Pacific Rim Uprising' was the opportunity to influence the creative choices.
"So I put @wizkidayo song "Daddy yo" in the movie. Jaegers need afrobeats too! Oh yeah… here's a video of me listening to this very song."
"Pacific Rim is very important to me because Pacific Rim will actually be the first movie that I have done that I would heavily target Nigeria as a main marketing spot," he had said.
The film follows 'Jake Pentecost', son of 'Stacker Pentecost', rises up to stand against the evolved 'Kaiju' and the rogue 'Jaeger' to prevent humanity's extinction and preserve his father's legacy.
While Boyega stars as lead character 'Jake Pentecost', his company 'Upper Room Entertainment' produced Pacific Rim Uprising, a sequel to the 2013 film.
Wizkid achieved international recognition in 2016, following his collaboration with Drake on the global hit, 'One Dance'.
The song went on to reach number one in 15 countries, including the United States, United Kingdom, Canada and Australia.
The singer set social media on fire recently when he released his 'Star Boy' jersey in collaboration with Nike.
ALSO READ: Wizkid wins 'Young Person of the Year' Future Awards Africa 2017
His debut single for 2018 'Soco' dropped on all music platforms on Monday and has been receiving massive airplay.