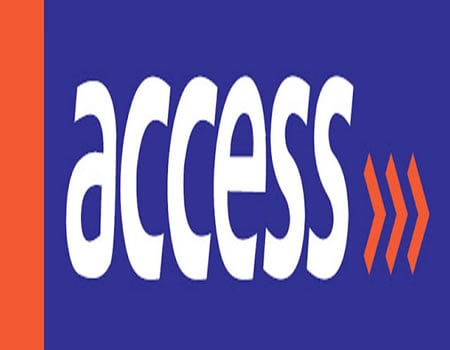 More winners have emerged from the ongoing Access Bank Family Fortune Promo asthe Bank rewards 118 customers in the second monthly selection of winners.
This is even as customers and non-customers of Access Bank have been offered a unique platform that gives them access to loans against their next salary payment.
The Payday Advance from Access Bank, in collaboration with Remita does not require any collateral or guarantor, and enables customers to obtain a loan instantly without going to the bank. In this regard, they are able to meet their urgent financial needs before payday.
The Family Fortune Promo event which held at the Bank's Alausa Branch in Ikeja produced 50 customers who won DSTV decoders while another 30 got N50,000 worth of shopping vouchers. Also, 20 customers won Samsung mobile phones, 10 customers won Home Theatres, 5customers won 49 inch LED televisions and 3 customers each won 7-seater home furniture (sofa).
At the launch of the Promo in June, the Bank promised to reward its consumer's with over 100,000 gifts, specifically to family units through weekly, monthly and the mega random selections. The Promo tagged 'Save Today, Take Tomorrow' ultimately aimed at   stimulating   a   savings   culture   between families   does   not   leave   the   kids   out,   as scholarships are up for grabs.
Other fantastic prizes include family holidays, 16KVAgenerators and brand new cars.
Speaking at the second monthly random selection of winners, Group Head, Inclusive Banking,   Ope   Wemi-Jones,   said   the   Promo   had   attracted   a   large   number   of participants from across the country while, winners had emerged from previous random selections in Lekki, Port Harcourt, Ibadan and Abuja.
Mrs Wemi-Jones said, "The promo was designed to reward the collective savings habit of   families   with   grand   prizes   and   competitive   interest   rates   while   they   enjoy   the confidentiality of their banking transactions as individuals."
In line with the objectives of the Access Bank's Family Fortune Promo, the chances of a family winning are quite high while all the winners from the selection met the Promo criteria   which   include   achieving   a   minimum   balance   at   the   qualifying   level   ofN150, 000.00.
The fund is required as a cumulative balance across family members accounts with each member having a minimum balance of N20,000 to qualify for the Family Fortune Promo. The   mega   random   selection  is  scheduled  to   hold   in  December,  2017  where   three families will each go home as proud winners of a house.