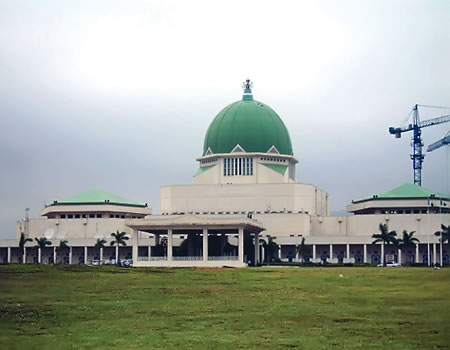 A group of lawmakers in the House of Representatives under the auspices of Parliamentary Democrats Group (PDG) on Monday vowed that both chambers of the National Assembly would not reopen if the intention was to change leadership.
The group, in a statement made available to newsmen in Abuja yesterday by its spokesman, Hon. Timothy Golu stated that although National Assembly leaders were meeting to consider the appeal from the Presidency, the two chambers would reconvene only if there were assurances that no attempt would be made to impeach either the senate president, Bukola Saraki, Speaker Yakubu Dogara or deputy senate president, Ike Ekweremadu.
According to the statement, "our leaders are meeting to brief us on the appeal by the presidency for us to reconvene. There must be assurance that no illegality will be attempted to be done against any of our leaders.
"We are worried by the statements from some anti-Saraki senators like Adamu Abdullahi and Ali Ndume to the fact that the Senate President must be changed."
" Talks are ongoing and as long as there is no threat to our democratic peace, we can reconvene to attend to issues in the common interest of the nation.
ALSO READ: Kano deputy governor resigns
"We (National Assembly) want peace and stability for our democracy to grow and produce more good fruits and if among ourselves we are found guilty of any form of sabotage for personal reasons, then we are not fair to the people."
The lawmakers maintained that the leadership of the legislature could only be determined by lawmakers and not the executive or leadership of any particular party.
According to the statement, "The legislature is an independent arm of government and as legislatures, nobody can dictate for us. So, we advise the presidency and the ruling APC to allow us to decide our fate.
"Our presiding officers are doing well and we have no cause to complain to those stoking embers of discord in the Parliament should kindly stay off."