Why is Nigeria one of the most perspective gambling markets in Africa?
Statistics and overview of the gambling market in Nigeria. Online gambling, sports betting, and more.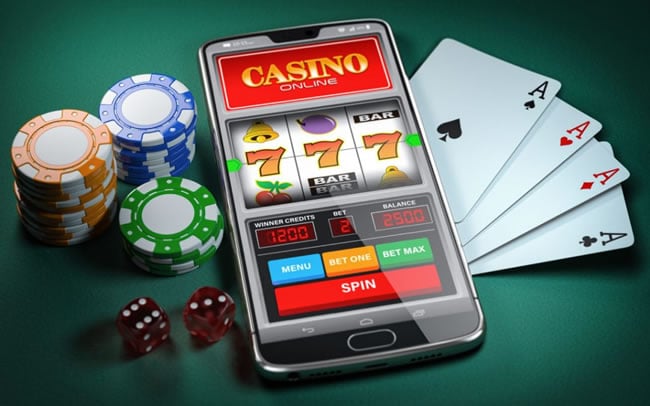 Why is Nigeria one of the most perspective gambling markets in Africa?

Nigeria hasn't always been advanced in the gambling niche. In fact, it's been far behind most countries for many years. Even until recently, the laws were shaky, and the regulations caused a lot of confusion among players and casino operators. However, the past few years have marked a great success for most involved in the gambling industry in Nigeria, which includes sports betting, online casinos, and other forms of legal gambling. We are now seeing hundreds of legit casino websites for Nigerian players, and internet gambling is becoming as prominent as ever.

How did this happen? Well, there are a few reasons for the big boom of casino entertainment in Nigeria. First and foremost – the available technology and unique innovations paved the way for now available casino sites with legitimate winning opportunities and many other features that keep players engaged. And although many imagine Nigeria to be a poverty-driven country, it happens to be the second most prosperous country in Africa, and is developed in many ways. So it's no surprise that the gambling market quickly caught up with the rest of the world in recent years.

Another aspect that pushed the online gambling market to the top is the pandemic. Gambling fans in Nigeria have been entertaining brick-and-mortar casino activities for quite a while. But the worldwide shutdown left many stuck at home, with no casinos to go to. That, of course, prompted the demand for online casino operators, and it sure did go down well, as you can see an insane increase in the statistics. There are now over 60 million players in Nigeria that engage in casino activities, and a hefty chunk of that is sports betting and online gambling sites. Just so you get some contrast, there are approximately 206 million living in Nigeria at this time. That's almost 30% of the population!

Let's not forget that the population number has also increased in Nigeria by 2.58% from 1965 to 2020. The country is enormous and happens to be the most populated one in Africa. This also explains the drastic increase in demand for online gambling. More people want to take advantage of the new innovations and winning opportunities that have been banned and strictly regulated in the past. Among these people, ages between 18 and 40 happen to be the most involved in the online gambling world and sports betting.

Nigerian players surrender approximately ₦3,000 daily participating in casino activities. That is about 7.27 USD, which isn't too insane of an amount, but it certainly adds up for both gamblers and operators.

Why do Nigerians gamble so much?

Sixty million is a lot of people, especially considering that it makes up almost 30% of the population in Nigeria. So what is it that draws Nigerian players to such risky activities? Although Nigeria is one of the richest countries in Africa, it still doesn't take away from the fact that it is still a third-world country, and almost 50% of the population are struggling daily to make ends meet. While Nigeria may be an exotic vacation spot for tourists, the people who reside in the region seek ways to come up with some extra cash to feed their families and keep a roof over their house. Players' responses state that thirty percent of them simply gamble to make easy money in the shortest time frame possible. At least 7.96% of individuals in Nigeria are unemployed, and 21% of the players deemed that to be the reason for engaging in casino activities. Others reported that they simply wanted more money, and gambling is the perfect way to do it without heavy labor.

Most popular forms of gambling in Nigeria

Sports betting and online casinos have become the most prominent among gambling entertainment, and the growth in the market grew by 7% in the past few years. It's understandable why sports betting would be so prominent in the country – there are many sports fans as it is. Football (soccer) happens to be one of the most popular sports in the country, which initiated many online betting casinos to offer services to players, allowing them to bet on their favorite teams and watch the sports live with their fingers crossed. But of course, football isn't the only beloved sport in the country – many wager money on basketball, athletic sports, boxing, and even horse racing. All of which are typically included in online casino sportsbooks.

Online casinos can barely keep up with the demand for big prizes and the increasing number of Nigerian players. Although you can find quite a few locally based Nigerian casinos, players often register and play on international websites that accept gamblers from the region. And international casinos beat locally-based sites by a mile, as millions of players sign up, deposit money, and stay loyal to casino sites from overseas and nearby countries. However, it looks like local operators are also catching up, creating gambling sites that sometimes offer higher bonuses and better conditions for players. So it's possible that there will be an astronomical uprise in local operators and online casinos for Nigerian players.

Now, to wrap it up

There's no doubt that Nigeria is progressing in many ways, and the gambling niche is outgrowing itself drastically. However, this success in the casino industry only benefits players who win and operators that gain from it. Unfortunately, there is also a severe gambling problem among players in Nigeria, and this form of entertainment should be taken extremely seriously. Approximately 10%-15% of gamblers suffer from this addiction, contributing to more poverty, crimes, and other related unfortunate events. So if you're going to gamble online, make sure you do so carefully, and choose the most reliable site possible. Casinority experts are here to help you find the best online casinos in Nigeria. It's a wonderful review site that explains every step of finding a gambling casino that will be perfect for you!