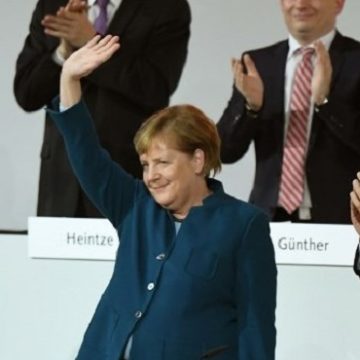 German Chancellor Angela Merkel has bid farewell to the German conservative's Christian Democratic Union (CDU).
Merkel, not seeking re-election to the post but would be staying on as chancellor for the remainder of the parliamentary term, has created an opening in the divided conservative party.
The CDU meet on Friday to elect Merkel successor as party leader, a race that will put the winner as the flag bearer of the CDU come next federal election (October 2021).
Meet the Aspirants
1.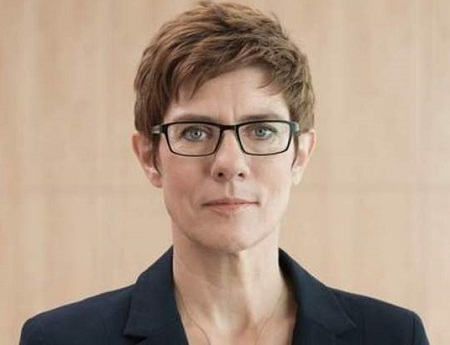 ANNEGRET KRAMP-KARRENBAUER
Annegret Kramp-Karrenbauer, 56, commonly referred to by her initials AKK, or 'mini Merkel', is a German politician who has served as general secretary of the CDU since 2018.
Under Kramp-Karrenbauer's leadership, the CDU won 40.7 percent of the vote in the 2017 state elections, up from 35.2 percent in 2012. Kramp-Karrenbauer supported Angela Merkel's refugee policies and her decision to let more than a million migrants into Germany in 2015-16, many fleeing wars in the Middle East, and led the working group on education policy, alongside Stefan Müller, Manuela Schwesig, and Hubertus Heil.
2.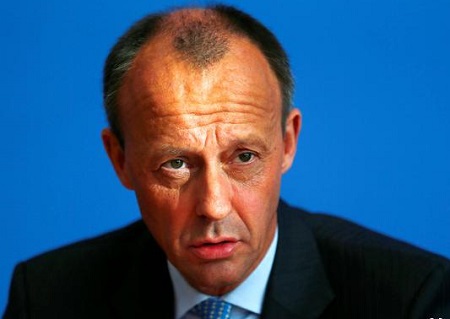 FRIEDRICH MERZ
Friedrich Merz, 63, is a German lawyer and politician of the center-right Christian Democratic Union of Germany. He served as a Member of the European Parliament 1989–1994, a member of the Bundestag 1994–2009, and as the chairman of CDU/CSU parliamentary group 2000–2002.
Friedrich Merz has focused on economic policy, foreign and security policy and family policy. He has described himself as socially conservative and economically liberal and is seen as a representative of the conservative and pro-business wings of the CDU.
3.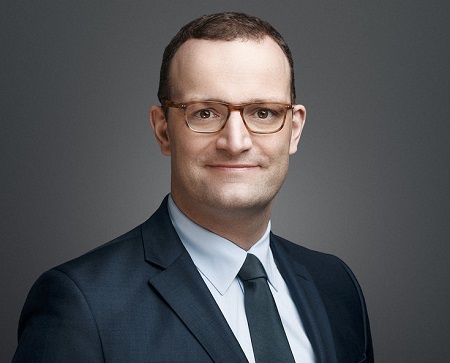 JENS SPAHN
Jens Spahn, 38, is a German politician currently serving as Federal Minister of Health in the fourth Merkel cabinet.
In negotiations to form a government following the 2013 federal elections, Spahn led the CDU–CSU delegation in the health working group; his co-chair from the SPD was Karl Lauterbach. Highly ambitious, Merkel awarded him the Health Ministry portfolio after last year's federal election.
HOW THE VOTING TAKES PLACE!
1,001 CDU delegates vote to decide the new leader. The delegates are mostly career politicians lawmakers, mayors, and councillors.
The ballot is held in secret.
To win, a candidate must secure more than 50 percent of the valid votes cast.
If there is no winner after the first round of voting, a run-off is held between the two candidates to win most votes.