What I will do to Rihanna when I meet her —Orezi
Afro-pop singer, Orezi, has been quiet for some time until recently when he released a new song, My Queen. At a time when people thought the singer's career was over, Orezi returned to the scene and promised to keep his fans entertained. In this interview with SEGUN ADEBAYO, the Rihanna crooner speaks on what his fans should expect from him, among other issues.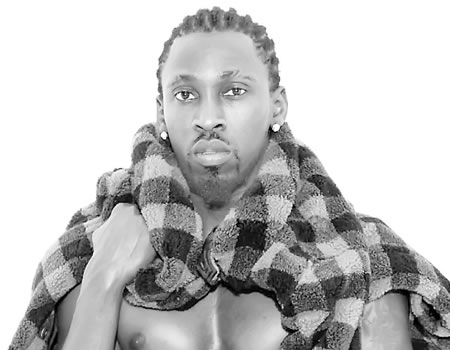 Finally, you have decided to come out of your shell to give your fans something to talk about again. Why did it take you this long?
Honestly, if you've been a fan of Orezi, you would know that I take my time before putting out a song but that is changing now. I'm changing my style of dropping songs. From this moment, it is going to be songs from back to back. My fans don't have to wait too long to hear something fresh from their man. It is time to get back on the grind.
The industry is structured in such a way that if you don't drop songs back to back, you may be forgotten and pay for it. In your case, you didn't release any song for over a year until your new single, what were you doing those days?
I quite understand that based on how the industry is structured here as you said. It's sad how people quickly consume music and immediately requesting for another one but you can't blame us as Nigerians, we like new things. But people need to understand that it takes a lot to drop songs back to back. People only care about the music, they tend to forget that so many things have to be put in place before a song is dropped and after it is dropped. It is difficult when you don't have a moneybags that can sponsor your career. Anyway, things are changing now and I can assure my fans that it is music back to back.
Have you got to that stage where you don't struggle for space or compete again?
That will be a recipe for failure. As much as you're alive and still kicking, competition never stops. Even those at the top don't want their space taken.  I'm still very much hustling.
You were said to be done with music. In fact, there was a report that said you had turned a Jigolo. How true is this?
My goodness! It breaks my heart when people say that. I can never stop singing, this is my hustle. I asked myself when I graduated from school what I would I do that I won't regret in life later, and the only thing that came to my mind was music. I have never regretted that decision since the day I made it. I was going for a show in December last year or January and ran into a little fan at the airport; she asked me why I stopped singing. I felt so sad and disappointed but promised to get back up and improve on dropping a lot of music for my fans.
Music in Nigeria keeps taking a new dimension and people are always looking for something new even if it won't last a month. How long do you think this trend would last?
As I said earlier, Nigerians always love new things and coupled with what's happening all around us (the economic situation of the country, security challenges), we just want to have fun and forget about sorrow. Don't blame us, we are fun-loving people and we always want something new that would help us to groove and forget our trouble.
Taking a look at the number of songs being dropped daily and different platforms people now use to get their songs out there, do you see progress and growth in the music business and digital music sales?
It's getting better and can still improve. We were not used to streaming or downloading songs before but now, we do. So I think it can only get better. The days of downloading songs for free on some sites are numbered. Artistes would be getting rewards for their efforts.
One thing that you can't rule out is the fact that Orezi took a long break. People had almost forgotten about you. Was that break actually necessary?
I didn't actually take a break. I had my first concert last year and I thank God for the success. Right now, we are planning bigger things as well.  I have been recording a lot of music within that space of time, so people should be ready for Orezi time now.
If you would be truthful, in those days of inactive performances, what kept you going?
I was performing at shows and when things got rough for me, I had my family and my team always encouraging and helping me to get back on my feet. They have always been there for me. My manager, Banji, is always there to tell me that it can only get better. Perseverance and desire to get back to my best have always been the motivation for me.
Was your Rihanna song the turnaround point for you?
I think so, but 'Booty Bounce' set the pace for Rihanna; people already knew who Orezi was and when Rihanna dropped, it was easier.
What did the song fetch you?
I am grateful to God for the grace. Though I would have loved that it happened now that things are looking up for musicians in Nigeria, but I am thankful to God.
Have you ever met Rihanna?
The whole world would scatter the day I meet Rihanna, because she owes me three children.  I haven't met her actually.
What would you tell her if you met her one day?
I don't even know yet. I think it depends on the mood and scenario.
How do you feel about Beyonce's Lion King album that had a few Nigerian artistes on it?
I think it's a good one for us as Nigerians. Getting on that big stage and level is a welcome development. I congratulate all the guys on the album. They are making Africa proud.
Does this collaboration truly mean progress for Nigerian music?
It's a massive progress for African music industry because attention is now shifting to even with sounds they sampled on the project.  It is a huge blessing for Africa.
If you had the opportunity to work with her, would you have taken it?
Yes, it is a yes from me already. It will come when it's time.
Last year, you had a concert that rocked your state. Many thought it was done to revive your career. What prompted that experience for you?
My career isn't something dead to be revived, but thank God the concert was successful. The experience was  wonderful.
This is the era of Nigerian artistes being labelled as Yahoo Boys. Anti-graft agencies are said to be investigating a lot of your colleagues silently. Are you worried?
Personally, I'm not worried because I have never been involved in anything illegal and no one is a criminal until proven by law.  I think they're doing their job, but they should discharge their duties with respect towards people.
What's your take on bad lyrical contents ruling the airwaves now, taking Marley's Soapy into mind?
I think people know what they want to listen to or hear. If any song pleases you, listen to it. When I released "Cooking Pot" a song that tackles "rape" and other issues, how many buzz did the song get? We can't control what people listen to, you choose what appeals to you as a person.