We want to use PERA Awards to celebrate residents of Oyo State —Alariwo of Africa
He is a broadcaster, singer and A-list compere. Rotimi Martins, popularly called Alariwo of Africa, shot into limelight through music, particularly his hit, Yawa Go Gas. He speaks with DARE ADEKANMBI about Pacesetter Entertainment and Recognition Award (PERA) which holds in Ibadan, Oyo State, next Sunday.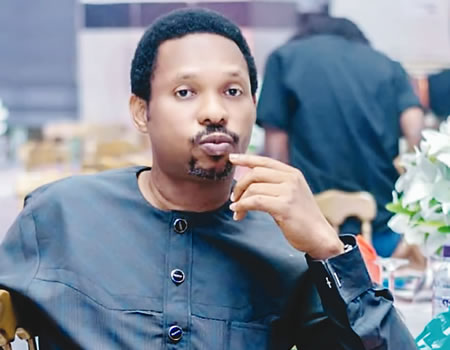 You are a multi-talented individual. You sing, do broadcasting and a lot more. How do you combine these?
That is why I am called the 'Cross-Over King.' I won that award many times and when you are good at something, you have to make sure you keep doing the thing. Combining these things is not a problem for me. Ideas just come and I write them down and wait for the right time to execute such ideas
Music appears to have taken the back seat because since your hit song, 'Yawa Go Gas,' nothing has been heard from you musically.
Very soon, I will come back and do a couple of songs. I have songs I have done and I am a very good songwriter as well. But I need to concentrate on my first love, which is media and content development. Some people feel I became popular through Yawa Go Gas. I have been in radio for a very long time. People who know me know that I started with radio. Yes, music gave me the limelight and I am a musician. I have a lot of people that have inspired me from the media perspective, the likes of Uncles Tokunbo Ojekunle, Bisi Olatilo, and Yanju Adegbite. Any time I listen to them, I feel so elevated.
Could you tell us what inspired the concept of PERA Awards?
Oyo State is a pacesetter state and I just felt it was wise to celebrate and encourage indigenes and residents of the state who are doing very well in their chosen fields. That was how the concept came about in 2015 and was properly internalised and we did the first edition in 2017. I have been living in the state since 2011.
How has the journey been so far?
I thank God and give Him all the glory. We have gone through a lot and the challenge is basically finance. It has been very tough, but one has to keep on trying. PERA Award is a project the state government needs to support because it is all about celebrating the indigenes and residents of the state and the slogan is Oyo State to the world.
The third edition is taking place next Sunday, what have you put in place to make it different from the previous editions?
We have put in place a whole lot of things. The entertainers, the celebrities are all confirmed and ready for the event. Everything is in place. We just need to put finishing touches to a couple of things which have to do with meetings. We are ready and this is going to be better than the previous editions.
Apart from PERA, do you have your hand in any other project or are you thinking of any other thing for the state?
There is something I am working on. I call it 7/11 with Alariwo and friends and it is going to be happening quarterly in Ibadan. I will be bringing celebrities who will entertain us and their fans will sit and ask them questions. It will be a combination of entertainment and hot seat interview. The fans will get to know who their celebrities are. The project will be coordinated by COK Media, which is my company. There are a lot of other things we are still working on that will be running on radio and TV as well.
For award of this magnitude, it is important that its integrity and prestige are preserved. What are you doing in this regard?
I want to say this categorically that nobody can come out to say we collected a dime from them to win PERA Award since inception. I am a man of integrity and will not ridicule myself because I want to make some people comfortable. He, who deserves it gets it. If some people don't get the award this year, they should try harder next year. Normally, there will always be controversies about awards and people are never satisfied with what people do and are thus bound to criticise. Our integrity is very important to us.