We must rally to save APC in Ondo —Ayiloge, ex-Commissioner
Former Commissioner for Information in Ondo State,  Mr Banji Ayiloge in this interview with HAKEEM GBADAMOSI, speaks on the crisis of the All Progressives Congress (APC) in the state, and the position of the unity forum on the crisis.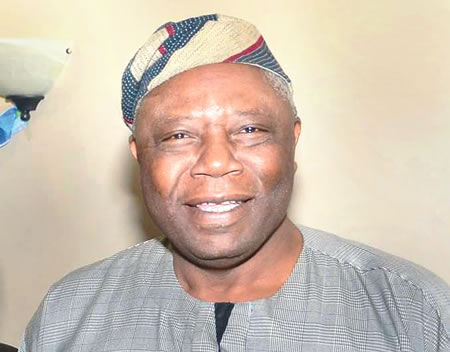 You used to be an ardent supporter of Akeredolu, but you have now pitched tent with the Unity Forum,  at what point did things go awry between you and Akeredolu. 
When Akeredolu wanted to contest in 2011, he came to me in my house and begged for my support. He selected me as the Director General of his campaign group. The first question I asked him was that if he is from the state because at that particular time I was trying to shop for a candidate for the defunct Action Congress of Nigeria (ACN) because the party was weighing the option of picking its candidate from the North Senatorial district while the incumbent then, Dr Olusegun Mimiko hailed from the Central just like me and I thought it would be politically unwise to pick the governor from central again, though there was no rule against that. I was looking for a credible candidate to back then, but not from the central and when he came to me with his profile as the former NBA President and a friend also convinced me that he's a progressive who we can back to have the development in the state, so we backed him and started working for him. There's something I want you to know about electioneering campaign. The way you run your campaign is the way you are likely to run your government. If you run a lousy campaign, you're going to run a lousy government. Everything we told Akeredolu not to do then,  he would do it and before the end of that campaign I had concluded the kind of governor he would be. At a point, I went to see Senator Bola Tinubu to complain to him, but he said I brought Akeredolu to him to seek his blessings and persuaded me to go back and work for him. Akeredolu was just too erratic and when he was running for the second time. I didn't do anything, but folded my arms. This is because when you back somebody that you cannot advise him, it is not just the best.
If there's an election in the state today, are you saying APC will not win? 
I must be sincere with you and that's why I am out there working now to improve the chances of the party in the next election because Akeredolu has actually destabilised the party in the state and if we continue this way, APC will lose the state and you can quote me anywhere.  However, we have some people like me who have been going from one place to another, calling for meeting in every local government area and ward. We need to do this because there was no APC meeting in any part of the state, no registration of members, no party cards, no new members and we want to call on the national leadership of the party to come and see things. Let's embark on registration towards the election because this is not in the plan of the party in the state. The national leaders of the party were here some four months ago and there was an agreement that there must be a caretaker committee, encompassing every segment of the party and it should consist of about 12 people who are neutral and will plan for a new congress where every segment of the party will have a stake and Akeredolu pointedly agreed to the arrangement. But it is over five months now and nobody is talking about it again. Our party is becoming unpopular on daily basis and people are suffering. What they do is give contract to their people who are in most cases from out of the state. When you draw our money out of the state and those people you pay take the money out of the state, what do you think will happen to the people from the state? The people will be dying of hunger. But if you spend the money here, it will have impact. But when somebody comes from Ibadan or Imo and takes the contract, what do you expect to happen? The people are suffering and they want to end the suffering and it is the duty of all of us to see the end of this administration, either as a party man or in PDP or ordinary man. As a matter of fact, I have been called by some people in PDP to come and join them. But I told them I am a foundation member of the party and I am going to remain and stay in APC as a progressive and will stay in the party to see the end of the Akeredolu administration
But if tomorrow the national leadership of APC directs you to go and work for Akeredolu's reelection, what do you think will happen? 
I don't think they will do something like that. Politics doesn't work like that. This assumption will not work.  They have been here before and they did not tell us to go and follow Akeredolu blindly. But they listened to us and we reached an agreement and the agreement is not being implemented and I am sure they will come back to know why the agreement was not formalised and implemented. We cannot say we have settled and dropped the agreement.
In essence, what you are trying to say is that APC government has failed in the state.
Akeredolu has failed. If you keep 75 per cent members out of sight and they cannot even talk to you as the governor. Some of us would have offered him the best advice, but he is running away from us, running a one-man show. You cannot buy a pencil in this state today without passing through Akeredolu's desk.
But the people of the state rated Akeredolu's government as one of the best in recent time
What are his achievements? Late Adekunle Ajasin was there as a governor and performed with little resources then, even paying scholarship to people studying overseas. All we can show now is a bridge, flyover, one federal road in Ore which is even under construction. In 2015, the annual federal allocation to this state was about N53 billion, but by 2016, it went to N76 billion and by 2017 when Akeredolu took over, it went to about N80 billion and it has been rising since then. But what can we show for this?  A road less than one kilometer in Ijare, being scraped and tarred and you call that road? It will be washed away by next rainy season. Government must have a structure on what to achieve. My administration will make employment a priority by ensuring industrialization and agriculture development. They go hand in hand.
But the state workers are happy with the governor who has been able to pay their salaries promptly and even some seven months outstanding arrears. 
Why will he not be able to pay with federal allocation of N80 billion annually? Within two months, you should have cleared even all the backlog. How dare you praise governor for paying wages? If I were the governor, I would borrow to pay those wages . If you work, you must be paid. Workers deserve their wages. If they are denied their wages, it will affect the economy because this is civil service state. Apart from that, how do you want workers to be effective when being owed? No state should owe anyone money.