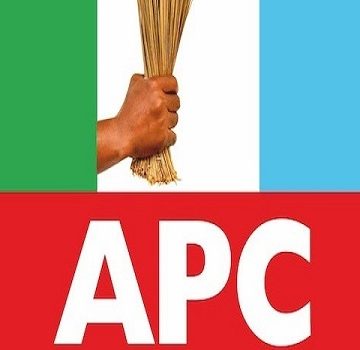 THREE aspirants of the All Progressives Congress (APC), who participated in House of Assembly's primary election in Doma South Constituency in Nasarawa state, said they lost because the process was fraudulent.
The aspirants made this known in a press conference held in Lafia on Tuesday.
Mr Musa Ibrahim, Mr Salihu Usman-Ogah,  Mr Umar Idi-Osayi and other aspirants who contested the October primary are the incumbent member of the state house of assembly for the constituency, Hon James Dangana-Akoza and Mr Baba Adagonye.
Speaking on behalf of the trio, Musa Ibrahim said the exercise was fraudulent and a lot of irregularities hampered the process to favour a particular aspirant.
He alleged that the electoral officers assigned to conduct the process collided with the chairman of Doma local government and security personnel on the ground to deprive them of participating in the process.
"The process was a complete sham as neither the affected aspirants nor their agents were allowed access into the illegal election venue, not to talk of granting access to election materials and signing of the result sheets as provided by the electoral guidelines.
"Also worthy of note is that genuine delegates whom should have voted for us were harassed, intimidated and chased away and replaced by thugs. It was a fraudulent exercise," He said.
Ibrahim also debunked rumours alleging that the aspirants had stepped down for anyone and called for a new exercise to be conducted under a free, fair and transparent process where delegates can freely choose the candidate of their choice.
"I on behalf of the affected aspirants register our disapproval of the fraudulent primary election which no doubt produced an unpopular candidate for our constituency. We reject the process in totality and call for a new exercise to be conducted.
"We wish to register our commitment and loyalty to the success of our great party APC and call for urgent intervention by the leadership of the party and APC primary elections appeal tribunal committee in Nasarawa state," He said.
Responding to the allegations, Hon. James Dangana-Akoza who won the primary election said as far as he is concerned, the process that gave him the party's ticket was transparent, fair and devoid of any controversy.
"I don't want to say much but what I can tell you is that the election was free and transparent. Whatever they are alleging is best known to them," He said.