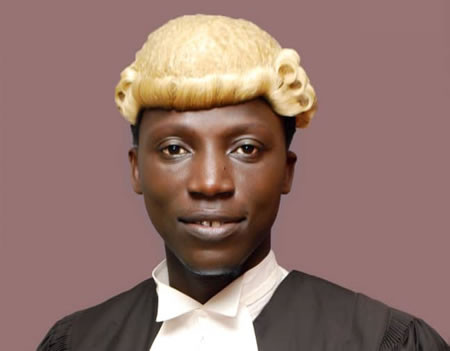 Chairman, Nigerian Bar Association (NBA), Ilesa branch, Mr Olayinka Shokoya, speaks on the expectations of his members regarding the forthcoming governorship poll in Osun State.
What are the expectations of your members from the successor of Governor Rauf Aregbesola in Osun? 
It is our hope that the next administration will enhance the working conditions of the judges and magistrates as well as the judiciary workers for optimal performance. We hope that the next administration will renovate or build new courts across the state to make our courts conform to modern standard. Lawyers should be employed as Legal Research Assistants to assist the judges as done in other states. The filing fee should be made affordable for litigants as against the increment introduced by the current dispensation. The lawyers in the state Ministry of Justice must be adequately remunerated. We observed that many of the lawyers in the Ministry of Justice were promoted without any reflection in their salaries and emoluments. We hope that there will be great synergy between the legal practitioners and the government to make Osun State a better society.
 How have your members fared under the present administration in terms of administration of justice? 
It is sad to postulate here that the only sector or arm of government that received less attention under the current dispensation is the judiciary. Despite the massive construction of buildings and roads across the state by the present administration, no single block was laid by this government in the judiciary. The courts are in state of comatose and shambles. Judges, magistrates and the judiciary staff and lawyers work under unpalatable and obnoxious conditions. Judges still write in long hands.
However, it is our belief and conviction that if any society will thrive, the judiciary must be enhanced and well equipped. We cannot fight corruption effectively if the judges are not well paid and the courts are not conducive for both the bar and the bench.
Can you state specifically what you want the incoming government to do to make the practice of law profession easier in Osun?
Our members were served notice of exorbitant and neck-breaking tax without considering the prevalent economic realities in the state. We hope there will be mutual understanding between the government and the legal practitioners in the state