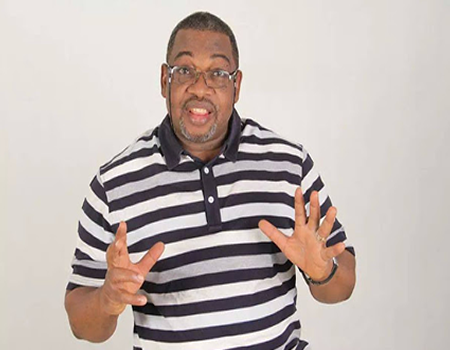 A foremost journalist and one-time governorship aspirant under the platform of Peoples Democratic Party, PDP in Benue State, Mr Tivlumun Nyitse on has stated that President Muhammad Buhari made a mockery of the state with his statement, 'in the name of God accommodate your countrymen'.
Nyitse, a retired permanent secretary in Benue State described herdsmen in the state as snakes who are harmful to live especially in Benue State.
According to him, 'it is not possible to live with snake no matter how friendly the snake is'.
Nyitse said that the state had since 2013 turned to a theatre of war by the herdsmen who constantly invaded, killed and maimed people.
He stated that his personal house was burnt down in 2012 in Guma while in the new year attacks the whole village had been destroyed.
According to him, 'do you know the loss we recorded in Guma in the last attacks on our communities, imagine innocent people sleeping in their houses only to be woken up in the dead of the night and were slaughtered".
"Even Muslims when they are slaughtering animals they pray over it but if you see the senseless manner our people, pregnant women, little children and our brothers were slaughtered in their homes you will pity us".
"Personally, in 2013 my house in the village was burnt down by these herdsmen, these last attacks my whole village was completely destroyed, 12 of my 45 hectares of learning rice were destroyed."
"And you want us to continue to live with this kind of people, there is no way we can live with them, else we do it at our own peril".
Nyitse who condemned the meeting between Benue leaders held on Monday at Aso rock said that the president was cracking jokes while the state was mourning.
"The little aspect of the meeting I had the opportunity to watch is seeing them cracking jokes while we are mourning.
"It is despicable, shameful for the president to be cracking jokes and laughing while we are mourning, it shows unseriousness, though, I don't know details of their discussion".
Nyitse said that the solution to the frequent clashes between farmers and herdsmen remains 'ranching of cattle'.