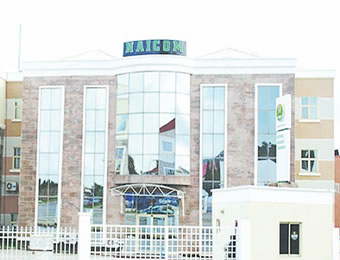 THE National Insurance Commission (NAICOM) on Tuesday expressed its readiness to defend the Tier-Based Minimum Solvency Capital (TBMSC) it developed to reposition the operations of the insurance industry to international level.
The Commissioner for Insurance (CFI), Alhaji Mohammed Kari, who disclosed this on Tuesday said the insurance industry was long over due for the TBMSC.
Kari denied media report the commission had said it would not honour a recent court order on TBMSC.
"That is not the fact, as the Commission is yet to receive any order issued by any court restraining it from continuing with the TBMSC," he said.
The commissioner said part of the reason it evolved the TBMSC was because some companies had been taken voluminous risks beyond their solvency capital.
"The craved opportunity for insolvency with public confidence in insurance eroding." the NAICOM's spokesman, Mr Abdurasaq Abdusalami, quoted Kari as saying.
The commissioner insisted that the TBMSC was out to correct such ills.
"It posited that the introduction of TBMSC would increase the soundness and profitability of insurers through optimal utilisation of capital.
"TBMSC would also encourage insurers to focus on the area strengths, encourage innovation and deepen market penetration, build investors' and public confidence in the industry," he said.
ALSO READ: MFM General Overseer, Dr Dk Olukoya, didn't send me to Sowore – Dr Akinloye
"As we speak, five countries have already indicated interest to learn the Nigerian Insurance TBMSC model," Kari said.
The commissioner further said no mandatory capital ejection was expected from an insurance firm except it deemed it fit.
He said that in the the new TBMSC capitalisation structure, insurers would automatically fall in any of tier 1 to 3 based on their financial statement position.
"Llife insurance firms need a minimum capital level of N6 billion for Tier 1, N3 billion for Tier 2 and N2 billion for Tier 3.
"Non-life business requires a minimum of N9 billion for Tier 1, N4.5 billion for Tier 2 and N3 billion for Tier 3.
"While for composite companies (combination of life and general business), requires a minimum of N15 billion for Tier 1, N7.5 billion for Tier 2 and N5 billion for Tier 3," Kari said.