We are yet to receive certified true copy of Court of Appeal judgement on Ondo gov poll after five days ― PDP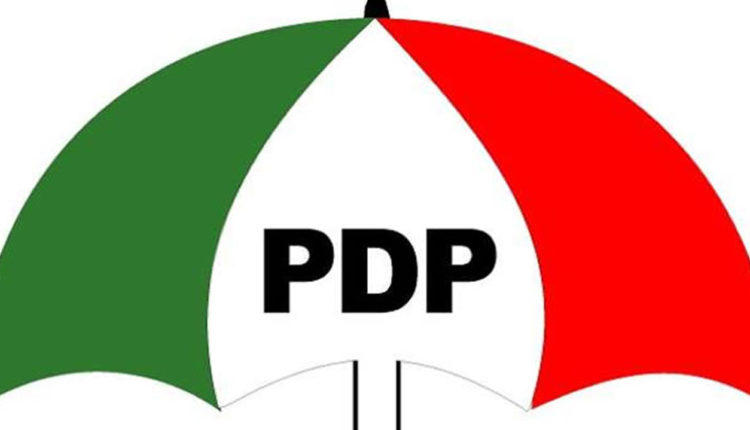 Ondo State chapter of the Peoples Democratic Party (PDP), on Sunday, lamented that five days after the Court of Appeal delivered judgement on the appeal filed by the party's gubernatorial candidate, Eyitayo Jegede, against Governor Rotimi Akeredolu in the last governorship poll, the party has not been able to obtain the certified true copy of the verdict.
In a statement signed by the PDP's publicity secretary in Ondo, Mr Kennedy Ikantu Peretei, which was forwarded to the Nigerian Tribune, the party said "we want to alert Nigerians to the fact that we are being frustrated with buck-passing between officials of the Court of Appeal in Ado-Ekiti and Akure in our bid to obtain the certified true copies of the judgment of the court delivered on the appeal filed by PDP and Eyitayo Jegede, SAN against Rotimi Akeredolu, SAN."
According to the statement, "the PDP, Ondo State chapter, is astounded by the fact that in an open show of partisanship, in clear violation of the laws of the land, and in defiance of the Supreme Court before which we have expressed intention to pursue our case to a logical conclusion, Court of Appeal is willfully holding on to the said copies in an undisguised bid to frustrate our party.
"Knowing that the Supreme Court has only 60 days from the date of the judgment of the Court of Appeal, to dispose of this matter, we are, as a law-abiding political party, again alerting Nigerians and the international community to the undisguised attempt to use delay tactics and confer undue advantage on APC and its governorship candidate."
"We hereby place it on record that the obvious delay tactics calculated to subvert democracy will not work in this hard-worn democracy. Our party wishes to appeal to the President of the Court of Appeal to intervene, so as not to bring the court and the entire judiciary to public ridicule through this inexplicable delay in making the judgement public."
"We also appeal to the National Judicial Council (NJC) to prevail on the Court of Appeal Registrars to perform the responsibilities of that office and accede to our request without further delay, as failing to do so will constitute a criminal infringement on our democratic rights, a slap in the face of justice, and a crude attempt to truncate democracy using dirty tricks. Justice delayed is justice denied," the statement concluded.
YOU SHOULD NOT MISS THESE HEADLINES FROM NIGERIAN TRIBUNE
FACT CHECK: Did UNICEF Say Blocking Children's Access To Pornography Constitutes Human Rights' Infringement?
CLAIM 1: A Twitter user claims UNICEF said any efforts to block children from accessing pornography might infringe their human rights.
VERDICT: MISLEADING!
CLAIM 2:  A website report shared by the Twitter user claims UNICEF said pornography is not always harmful to children.
VERDICT: MISLEADING! UNICEF in its report explained that though there are different kinds of risks and harms that have been linked to children's exposure to pornography but there is 'no consensus' on the 'degree' to which pornography is harmful to children.We are yet to receive certified true copy of Court of Appeal judgement on Ondo gov poll after five days ― PDP
We are yet to receive certified true copy of Court of Appeal judgement on Ondo gov poll after five days ― PDP