We aim to train 100 fashionistas for free by 2020 —Omojola,CEO KAF
Doyin Omojola, in this interview speaks about her new foundation and why she is passionate about the uplift of the less previledged, especially the girl-child.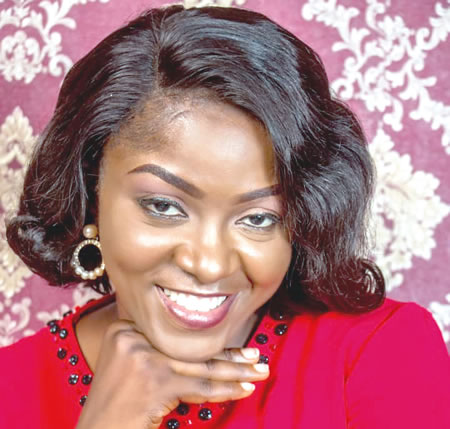 Tell us briefly about yourself?
I am privileged to be the founder/ team head of KAF. I am a fashion entrepreneur, an administrator and a firm believer in the empowerment of women and the girl-child especially in Africa. I am married and we are blessed with two wonderful children.
What is KAF?
KAF is Kowoforola Aderonke Foundation which is named after my late mum. We are committed to sharing our knowledge with all women who want to build their career in the fashion and baking industry completely free of charge.
What inspired KAF?
When I was trusting God for the next step to take after having spent ten years in the fashion industry,  the Holy Spirit reminded me  of how I was trained free of charge by a woman who had a shop in the front of my hostel when I was an undergraduate. He instructed me to do the same for others especially women who want to have a niche in the fashion industry.
Why did you choose to reach out to women only?
I believe if women are empowered, we can have better and  peaceful societies. Moreover, women are multipliers, whatever you give a woman, she will make it greater. Give a woman a seed, she will give you a forest.
What are the challenges you encountered at the start of the foundation? 
We had a challenge in getting a location and also students were not stable when we first started because people tend to abuse free things, but by the grace of God we were able to come up with a structure that helped us overcome those challenges.
 How many have you trained successfully so far and how many courses?
We are currently teaching eight courses and 24 students will be graduating by December 1st, 2019.
What are your future aspirations for KAF? To have as many free training centres across Africa and in other parts of the world.
Are you fulfilled with all that KAF has achieved so far?
I am not yet fulfilled but we are aspiring to have 100 people who have passed through our school by 2020.
Funding is a common challenge  for this kind of non profit initiative. How have you surmounted this?
When God gives you a vision, He will give you provision for it. God has always sent helpers to us.  Our trainers are not paid by industry standard and this is a way of them contributing as well. My personal resources, my husband and some other people God has laid it in their hearts to support us in one way or the other have also been very helpful.
 Since the foundation is in honour of your late mother; she must have left a very great mark on you. What are your fondest memories of her?
My mum taught me about God and how to be hardworking, disciplined and be committed and consistent in whatever it is he has put in one's care.