Waste-to-energy: Lagos gov assures investors of support
•Plans launch of blue box recycling initiative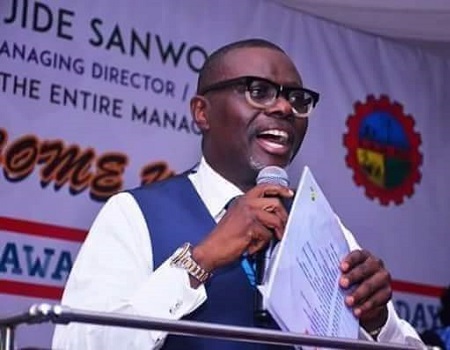 The Governor of Lagos State, Mr Babajide Sanwo-Olu said that in view of challenges in the power sector, his government is considering the waste-to-energy option and assured investors in this sector of government support.
He also said that to facilitate upcoming waste-to-wealth initiatives, the Lagos State government would soon launch a "blue box initiative" that will encourage residents to sort and recycle their waste.
Mr Sanwo-Olu made this known while delivering the keynote address at the First Sustainable Waste Symposium, organised by WestAfricaENRG and Cranfield University, in Lagos on Thursday.
The two-day symposium was themed: "Achieving sustainable waste management and energy from waste in Africa."
He said that Lagos State government recognised the potential for waste as a source of power, which was a topic for discussion at the symposium.
In view of challenges in the power generation and distribution in Nigeria to meet power demands for industrial and domestic use, the governor of Lagos said, "the issue of power generation from solid waste is a welcome idea which we are giving serious consideration. We are willing and ready to partner with investors who are assured of our commitment and support."
The governor noted that a significant level of awareness on waste sorting was necessary and that the Lagos State Waste Management Authority (LAWMA) had the mandate to champion this advocacy on the appropriate method of waste sorting, in addition to training young people to acquire waste to wealth skills.
ALSO READ: BREAKING: WAEC releases May/June WASSCE results, withholds 180,205
"As part of the advocacy programme, a blue box initiative will soon be launched to encourage residents to sort their waste from their doorsteps," the governor stated.
According to Sanwo-Olu, "Waste can either be a burden or a source of wealth and job creation. It all depends on our approach to the issue of waste management and the adoption of innovative ideas and technology which has made recycling an effective and efficient option towards achieving the waste to wealth objective.
"A good thing about this option is that it provides a huge investment opportunity. We expect investors, both local and foreign, to key into it. As a government, we are providing the necessary incentives and also ensuring the environment is conducive enough to guarantee reasonable returns on investment."
The governor who was represented by the Permanent Secretary, Ministry of Environment, Mr Abiodun Bamgboye, said Lagos was unique among states for such investment "because it is the only place where there is action to measure."