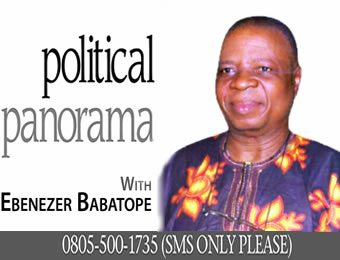 WHILE her children and grandchildren were meeting in Efunyela Hall, someone suggested that H.I.D should go to Efunyela Hall to greet them. Around 1p.m, she was placed on her wheel-chair and pushed to the hall. As she entered the hall, her children and grandchildren erupted in cheers and broke into a song.
Mama o, Mama o, Mama o,
Oluwa je ki Mama pe fun wa….
(Mother, Mother, Mother,
May the Lord grant mother many more years…..)
She was happy. When they were done, she prayed fervently for them emphasizing that they would all live long enough to be similarly honoured. Eyinna a dagba.
It was her last prayer……..
When she returned to her room in the ground floor of the main house, she asked for pounded cocoyam. The steward brought her food. She was fed by one of her assistants. As she ate, she chatted with Esther, who took over the feeding to encourage her to eat more. At a point, she said she was full. After a little while, she asked to be placed on the bed to rest. They placed her on the bed. As she rested, everyone in the room left to give her time to sleep. Time was around half past two……
Gbenga Daniel, former Governor of Ogun State:
"Mrs. Hannah Idowu Dideolu Awolowo is a personification of the good wife, the caring mother and the woman with enough deep conviction to weather the storm of life without giving up. Indeed, she was never overawed in the face of calculated and concerted efforts to destroy whatever Chief Awolowo stood for. HID Awolowo was with her husband through thick and thin. She never wavered in her support for the good cause her husband stood for….."
Remi Tinubu, Senator of the Federal Republic: "We have lost a woman of substance. An enigma, a woman of all seasons who touched virtually all spheres of life. She came, saw and conquered. A mother, wife, political icon;A woman of many parts. A role model personified. A mother I loved and admired. A loss not only to her biological children, but to the Yoruba and Nigeria at large…..".
Shortly before 3p.m, someone needed to pick a bottle of water from the refrigerator in Mama's room. When H.I.D noticed that someone was in the room, she asked to be raised because she wanted to sit up. The lady Mama to give her a minute because she needed some help to raise her up. She called Mama's personal assistant, Esther, to join her in the room. As they returned to the room and tried to raise her, Esther noticed that her breathing was rapid, as if she was gasping. Once she sat up on the bed, Esther rushed out to the adjoining house where Mrs. Oyediran was staying to let her know that Mama's breathing was irregular. She also alerted Dr. Awolowo-Dosumu, whose own apartment was a bit farther than her elder sister's. They both rushed down to Mama's room with some of the grandchildren, including AyotolaAyodeji, who were still around.
When H.I.D's younger child, Tokunbo, came into the room, she sat on the bed to rest her mother on her bosom….
In California where the author was finishing the manuscript of H.I.D's biography, he called Dr. Awolowo-Dosumu to check some facts.
"Who is this?" the medical doctor asked.
The author answered.
"Mama is gone!"
The phone dropped from her hand. It was 3.05p.m in Ikenne.
"She is still warm…." The author could hear someone in the background…….
Chief Ayo Adebanjo, Awolowo's disciple and Afenifere chieftain: "That is the way good people die.
She deserved it. Mama lived a good life. She was a good sustenance of Papa and she carried the philosophy flying until she died……"
As revealed later, H.I.D took her last breath in that moment that her biographer was calling to check a fact about her remarkable life.
"She was talking about the slippers she will wear with her clothes for her birthday with Mrs. Oyediran the day before", revealsAwolowoDosumu the day after the passing of the great woman. "It is difficult for me to reconcile myself with her death. I have never experienced someone dying while I am present. To see someone only about an hour ago and then to be back and see her pass on….."
The grandchildren who had left Ikenne received calls on their mobile phones announcing that the proposed centennial birthday celebrations would now be a series of farewell services. Some of them doubted the news.
They soon confirmed that the long, sometimes tortuous, but consistently elevating, and ultimately happy life of Awolowo's "jewel of inestimable value" had come to an end.
A torrent of tributes followed…..
Theophilus Danjuma, former Defence Minister:
"My wife, Daisy and I were adopted by Mama some ten ears ago. We still miss her loving maternal guidance. Severally, Mama was a remarkable woman who refined her faculty to the very end of her long life. She departed with dignity and majesty. May Mama's soul rest in perfect peace".
Wole Soyinka, playwright, Nobel Laureate: "An Era recedes. As solace, it leaves in its wake a treasured privilege for those who knew her, who experienced her indomitable spirit at first hand, and drank from her depthless fount of family embrace". Laments Tokunbo Awolowo-Dosumu, "I (am) disappointed that she did not live to see how people loved her during her (centennial) birthday celebrations rather than celebrating her posthumously……".
Ebino Topsy's final comments
Everything that has a beginning, must surely have an end. And so we have come to the end of the serialization of Professor Wale Adebanwi's authoritative book on Mama Hannah IdowuDideoluAwolowo popularly called Mama H.I.D. No matter the little errors of the book, Wale has written a book that will for long keep the memory of this great woman of history in honest human minds. The end of the serialisation also marks the end of the Political Panorama column. We will await the permission of the Tribune Management to replace Political Panorama with Periscope. The Periscope will be an occasional publication inside the Tribune. I thank you all for all your patience and support while Panorama lasted. I once again wish to request all those I might have offended in all my political life to kindly forgive me. To err is human and to forgive is divine. God bless you all!
The death of Dr. Robson Momoh
On Sunday 13th May, while I was about to commence the writing of my final comments on Professor Wale Adebanwi's book on Mama H.I.D, I got a telephone call from Hon. SalisuAliuUmaru, the former Deputy Leader of Etsako West Local Council in Auchi, informing me of the death of Dr. Robson Momoh, a former Commissioner for Education in the Professor Ambrose MofolorunsoAlli's UPN government of old Bendel State. Hon. Aliu, informed me that Dr. Robson Momoh (his cousin) had died on 18th February this year and was buried at Auchi his home town.
Dr. Robson Momoh was one of the members of the All led UPN government in Bendel State. We were both members of the Papa ObafemiAwolowo led Unity Party of Nigeria (UPN). Robson was a dedicated follower of the Alli government. He was an intellectual who never compromised his political beliefs on pots of porridge.  I was moved by the news of his death. I once again state that people of my generation are now passing away one after the other. Dr. Robson Momoh was born in June 1942. I commiserate with his family and may his soul rest in peace!
Bode George loses son
On Wednesday May 9, the 42-year-old son of Chief OlabodeIbiyinka George died in a Lagos Hospital; Bode George was planning to leave Lagos for Abuja the next day when his son, Dipo George passed on. It was a most shocking news. Bode took the news with calmness and equal minds. The young man was buried yesterday after a Church Service at the Anglican Cathedral, Marina.
Oladipo George's death had brought many people together after a long time of meeting. I had met my classmate at Igbobi College Yaba at Bode's residence who had come to commiserate with him on the death of the young man. I have not seen Olumide Phillips a.k.a "O'PHILLO" since we left Igbobi College Higher School Certificate class in 1965. The wife of my classmate, the late Bade Ojora a.k.a. "BADE OJIJA", Lanre (Knee Ojemuyiwa)", was equally there. I have not seen Lanre since the death of her husband in 1994.
Bishop Ephraim Ademowo, the charismatic Bishop of the Anglican Communion was equally there to offer prayers to God on the death of Bode's son. The death of Oladipo was a big blow to the Bode George family. Many people turned up to offer condolences to Bode and his family. May God bless the memory of 'DipoGeorge!
May God adequately console his parents!! May his soul rest in peace!!!
Good luck to you all.
EBINO TOPSY – 0805-500-1735 (SMS ONLY PLEASE)