Uwazuruike declares May 22 Biafra day, orders members to march on major road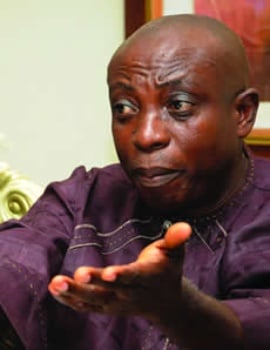 As part of activities lined up for the 18th year of re-declaration of the New Biafra which took place in Aba, Abia state on May 22, 2,000. Founder of Biafra Independcnce Movemebt, BIM/Leader of Movement for Actualization of Sovereign State of Biafra. MASSOB, Chief Ralph Uwazuruike has directed all MASSOB/BIM members to march in major federal roads within its territories on Tuesday, May 22, this year.
According the Uwazuruike, march would take place simultaneously in Benin, Edo state; Port-Harcourt, Rivers state; Asaba, Delta state; Calabar, Cross River state; Yenegoa, Bayelsa state; Onitsha, Anambra state; Enugu, Enugu state; Aba, Abia state; Owerri, Imo state;Uyo, Akwa Ibom state and Abakaliki, Ebonyi state.
In a press statement issued yesterday and signed on his behalf by the Biafra Director of Information, Mazi Chris Mocha, Uwazuruike stated that the annual celebration is in line with its non-violence principle towards the carving  out of Biafra as an independent state from Nigeria.
Uwazuruike recalled that in the world history, no revolutionary struggles, no matter how long it takes has ever failed to achieve its goals and objectives but emphasized that starting a revolution as he did in 1999 was the most difficult thing anyone can do.
He stressed that the importance of  the 2018 Biafran Day celebration was intended to draw the attention of the international community that Biafra struggle for independence is still on course.
Robinson Agbo and Onyebuchi Ezia arrested 6 days before Nov 18TH  election.
He therefore charged Governor Willie Obiano of Anambra state to facilitate the release of nine MASSOB Members Including under detention in Anambra state, including Chukwuma Nwoba,  Longinus Akuegbuv,  Okechukwu Onuorah,  Anthony Wilfred,
Sunday Igwe,  Sunday Nweke, David Ota, Robinson Agbo and Onyebuchi Ezia who were arrested by the security agents in the state and hounded into detention, six days before the November 18, 2017 governorship election in the state