SPONSORED: Using Advocacy Strategies to Improve National Guidelines/Policies that Support Healthy Markets for Misoprostol use for PPH management at the Community Health Delivery Channels.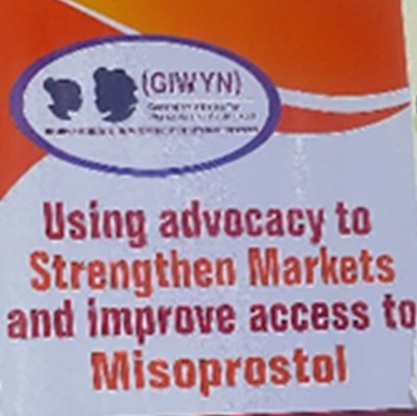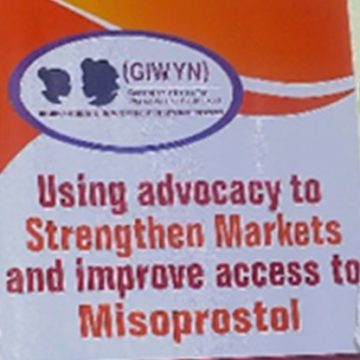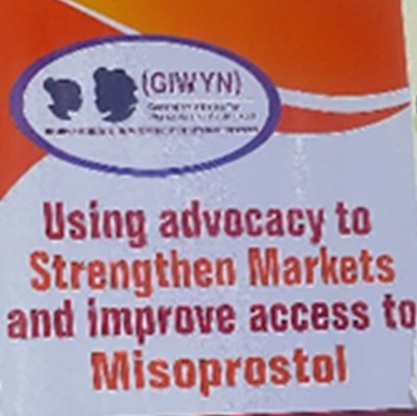 Towards a violence free society where woman can enjoy social, political, culture, economic and reproductive health and reproductive  rights, maintained dignity and protection. Generation initiative for women and youth network (GIWYN) a non-governmental organization in Nigeria started to look into women and youth's world, in order to have the right to highest standard of life, safe reproductive health choicesand quality health care through sustainable strategies. This started some years back when the society led by the chair person and founder of the organisation Sybil Nmezi commenced the empowerment by  educating  some fellow women  on their rights and interests to enable them develop their potential at every level. The organization alsoensures women's reproductive health which is of critical importance to maintaining a healthy society.
During a two days' workshopon  "Using  Advocacy Strategies to Improve National Guidelines/Policies that Support Healthy Markets for  Misoprostol use for Postpartum Hemorrhage" funded by PATH, different NGOs and community health workers from different states in the country such as Imo state, Lagos state, Edo states were inattendance. The workshop was facilitated by international consultants and reproductive health experts from Gynuity Health Projects and Women Help Women who work globally to improve access to maternal and reproductive health in women's world. It was observed that 25 per cent of pregnant women in Nigeria were facing the problem of Postpartum Hemorrhage (PPH) from uterine a tony which occur after childbirth at the loss of more than 500ml blood flow within the first 24 hours. It might result in having severe blood flow which could be greater or equal to 1000ml that might result to the death of such patients after two hours if not controlled.
GIWYN in collaboration with Women help Women, Gynuity Health Projects with fund from PATH pronounced the pilot project –"Using advocacy to strengthen markets and improve access to essential health products" during the two days' workshop. The participantswere thoughton how to prevent and treat the PPH and trained on how to advocate using market strategies to improve availability of misoprostol in health care clinics, communities and other maternity centers.
The types of postpartum hemorrhage which is primary PPH, can occurs within 24 hours after delivery while secondary PPH occurs 24 hours to six weeks after  delivery, the workshop also enlighten them on the causes of PPH and how to manage them.
At the workshop the representative of International facilitators Ayisha Diop, Dina Abba and Susan Davis expressed their gratitude to the impressive participation of all the people present in the workshopand gave a good recommendation to the organiser, the Generation Initiative for Women and Youth Network (GIWYN) for their job well done by leading members of the organisation of national coalition for reproductive justice (NCRJ) to produce three case studies in some states which produced tools and evidence of need to improve market for expanding access to misoprostol for the community health services delivery channels and the low level of people orientation about this drug. The case study also shows how government policy is affecting the availability of the misoprostol and how to curb the challenges that government should also strengthen the advocacy of misoprostol to the rural area.
While facilitator Susan from Women Help Women was concerned about how accessible the drug could be for every pregnant women in Nigeria, therefore the participant concluded on the support from the government to subsidise the drug to enable it to reach the needy and regulatory recommendation should also set out to help in safe guarding consumers and improve access to life saving misoprostol for all pregnant women during child birth.
Government should ensure that ministry of health provide the provision of timely, available, affordable and quality assured misoprostol and steps should be taken to quantify the amounts of misoprostol and adequate budget needed to ensure supply. In the workshop, the participantsemployed government and ministry of health to review the revolving fund, signatory process and ensure adequate fund and monitoring of the distribution to reach community women and service delivery channels (community health, worker, midwives and pharmacies).
Finally the organiser and director of the Generation initiative for women and youth network (GIWYN)MrsSybil Nmezi, appreciated the participants and facilitators for a successful workshop.