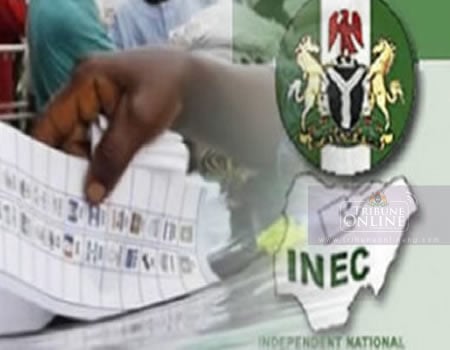 THE Conference of Nigeria Political Parties (CNPP) challenged Independent National Electoral Commission (INEC) and security agencies to use Saturday governorship election in Ekiti to prove their readiness for 2019 polls.
National Chairman of the body, Alhaji Balarabe Musa, made the call in a statement on Sunday in Abuja.
Musa urged INEC and all security personnel deployed to Ekiti ahead of the election to ensure that the result reflected a free and fair contest.
CNPP is an umbrella body of all registered political parties and associations in Nigeria.
Musa also called on Civil Society Organisations (CSOs), the media and all election observers in the state to be extra vigilant and expose all forms of irregularity in the election.
He said that exposing irregularity in the elections was important to save Nigeria's democracy as the outcome would determine the confidence of voters in the conduct of 2019 general elections.
ALSO READ: EKITI DECIDES: How parties stand in the districts
"We must remind ourselves that the survival of democracy is vital at this time and for this to happen, all stakeholders must subject themselves to the ultimate will of the electorate.
"Therefore, INEC, the media and all security agencies, as well as election observers for the forthcoming Ekiti governorship election, must be vigilant.
"We urge the electoral umpire to ensure that the outcome of the election reflects the virtues of fairness, good conscience, rule of law and credibility.
"This will not only boost the confidence of the electorate in the Nigerian electoral process but also elevate the rating of the current leadership of INEC as the country prepares for the 2019 general election.
"At no time in the history of the country, have young people shown eagerness to fully participate in the electoral process than now.
"It is the duty of INEC and the security agencies to reassure the voters that their votes are counted and also count in determining who leads them."
The chairman also urged politicians, especially the candidates in the Ekiti election, to play according to the rules.
He advised them to allow the electorate to choose who would govern them without intimidation and in an atmosphere of peace, devoid of any form of thuggery.