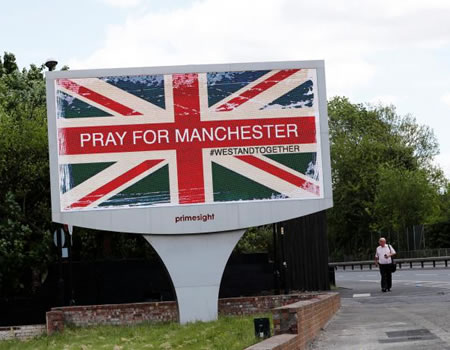 The U.S. government takes full responsibility for leaks of the British police investigation into Monday's deadly bomb attack in Manchester which killed 22 people, U.S. Secretary of State Rex Tillerson said on Friday.
Appearing alongside British foreign secretary Boris Johnson in London, Tillerson said that "all across America, hearts are broken" at news of the attack on people attending a concert by U.S. pop singer Ariana Grande.
British police briefly suspended intelligence sharing with the United States on Thursday after private details of their investigation repeatedly appeared in American media.
"We take full responsibility for that and we obviously regret that that happened," Tillerson said. "With respect to the release of information inappropriately … certainly we condemn that."
Tillerson said he expected the close security relationship between the United States and Britain to withstand the leaks.
NAN reports that Trump vowed on Thursday to bring anyone caught leaking U.S. intelligence to justice after British police stopped sharing information about the Manchester suicide bombing with the United States.
In a statement released after Trump arrived at the NATO military alliance, the president said he would seek an official review to stop leaks that he said posed a serious security threat.
"The alleged leaks coming out of government agencies are deeply troubling," Trump said in the statement.
"I am asking the Department of Justice and other relevant agencies to launch a complete review of this matter, and if appropriate, the culprit should be prosecuted to the fullest extent of the law."
He said the relationship between the U.S.s and Britain was the most cherished of all U.S. ties.
British officials reacted with anger on Wednesday after the New York Times published forensic photographs from the crime scene at Manchester Arena thought to have been leaked by U.S. intelligence.
The photographs, which appear to show a detonator, metal nuts and screws and a blue Karrimor backpack that might have contained the bomb, were published a day after the suicide bomber's name was leaked to U.S. media against the wishes of police in Manchester.
"We are furious. This is completely unacceptable," a British government source said, adding that the matter was being "raised at every relevant level by the British authorities with their U.S. counterparts."
Britain's National Counter Terrorism Policing also issued a rare rebuke, saying the leaks undermined the investigation into Monday night's attack in which 22 people were killed