US Consulate seeks increase from 13,762 Nigerians studying in America
•Opens EducationUSA advising centre in Ibadan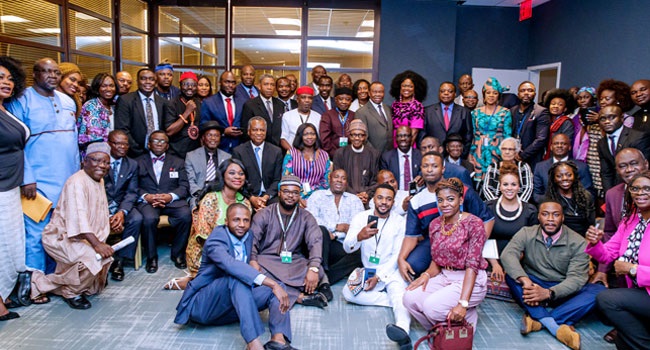 Up from over 13,762 Nigerians, the United States Consulate has expressed a desire to have an increase in the number of Nigerians studying in the United States.
This desire informed the opening of the third EducationUSA Advising Center in Ibadan, on Wednesday.
According to the latest Institute of International Education Open Doors Report, Nigeria retained its top ranking as the number one source of African students studying in the United States with about 13,762 Nigerians studying in more than 1,000 US colleges and universities.
The Ibadan centre of EducationUSA, which is the third after Lagos and Abuja offices, is set up to advise Nigerians who want to seek studies in the United States.
Cited at the American Corner, Jericho in Ibadan, the centre be offering a regular schedule of individual, group and online advising sessions to intending students.
At the centre, students will have the unique opportunity to explore the diversity and vitality of higher education in the United States. Periodically, representatives from US institutions, alumni as well as EducationUSA advisors will be available to interact with registered members and other interested members of the public.
Speaking at the opening, the US Consulate Public Affairs Officer Stephen Ibelli said the centre will assist prospective undergraduate and graduate students in navigating the admissions process by providing comprehensive and accurate information about the more than 4,000 accredited higher education institutions in the United States.
"We are extremely pleased to open an EducationUSA Advising Center in Ibadan," Ibelli said at a brief ceremony attended by teachers, students, and educational administrators.
"Nigeria is home to so many talented, ambitious young people, who often ask us about studying in the United States.
EducationUSA presents an opportunity for young Nigerians to obtain a world-class education in the United States and then return home to contribute to Nigeria's economic growth and development," he said.
In his goodwill message, Oyo State Commissioner for Education, Science and Technology, Barrister Sunkanmi Olaleye, expressed the readiness of the state government to partner with the US Consulate to expand access to the services of the new EducationUSA Advising Center.
In addition to Ibadan, EducationUSA Advising Centers are set to be opened in Calabar, Jos and Kano.
Over the last 21 years, the EducationUSA Advising Centers in Nigeria have directly contributed to an increase in the number of highly qualified Nigerian applicants to US institutions.
YOU SHOULD NOT MISS THESE HEADLINES FROM NIGERIAN TRIBUNE
#EndSARS: As British Parliament Hears Petition, UK Govt Says It Won't Speculate On Sanctions
The British Parliament at the Westminster Hall held a debate on 'e-petition 554150, relating to Nigeria and the sanctions regime' on Monday. The government of the United Kingdom has however responded…US Consulate seeks increase  US Consulate seeks increase
2023 Presidency: APC Govs' Meeting With Jonathan Sparks Controversy
The surprise visit made on Friday night by the leaders of the ruling All Progressives Congress (APC) to former President Goodluck Jonathan at his residence in Abuja triggered a stir in the major political camps, resulting in at least four possible theories..US Consulate seeks increase US Consulate seeks increase