UPDATE: Stakeholder expresses concerns as crude oil price drops to $51.95 per barrel, $5 below 2020 budget benchmark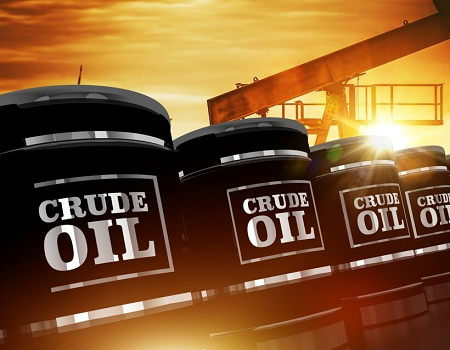 Stakeholders have expressed concerns for Nigeria as crude oil price drops below the 2020 budget crude benchmark of $57 per barrel.
Brent was selling at $51.95 per barrel on Thursday, and the International Energy Agency (IEA) has said global oil demand will witness its first contraction in a decade because the coronavirus outbreak has resulted in a partial shutdown of the Chinese economy.
The outbreak has also affected businesses and governments across the world as the supply of some raw materials have been delayed and conferences cancelled.
Speaking with the Tribune Online in a telephone interview on Thursday, the Managing Director of Afrinvest Securities Limited, Ayodeji Ebo, stated that there is cause for alarm because if the crisis of coronavirus continues for some time, China demand for crude oil will drop, crude oil price will continue to nosedive, Nigeria's revenue will drop and economic growth will stall.
ALSO READ: Unremitted Accounts: Reps grill FIRS boss, place Agency on full status enquiry
According to him, "The issue here is that there is no solution in sight in terms of the coronavirus and it is affecting demand for crude oil globally, especially in China. If it is further prolonged then it will have negative consequences on Nigeria in terms of revenue and implementing the 2020 budget will be a major challenge.
"It means deficit would increase, and as a result, if you are unable to finance most of the capital expenditure that you have, then you don't expect much growth in the economy. There is cause for worry because if this is sustained for some months, the CBN will have no other choice than to devalue the naira.
"This is because once the reserve crosses below $35billion, foreign investors will begin to retract.
"Though the CBN threshold is $30billion, most people will not wait until it gets to $30billion. And the rate at which it has been depleting on the average of between $300 to $400million per week is significant. If the global crisis in terms of coronavirus persists for long then it will have a major impact on Nigeria's revenue thereby affecting potential growth of our fragile economy."
He said further decline in crude oil prices will trigger more pressure on the naira too as investors will be monitoring the external reserves.
"So continued depletion of external reserves would trigger continue sell-off in the equities market. We are expecting that they may raise Euro bond of about $3.3billion and that may just be used to buy time as much as possible," he said.