[UPDATE] Reconciliation: Makinde, Ibori, others parley with Olabode George's group
• Outcome signal to Lagos APC ahead 2023, says Oyo gov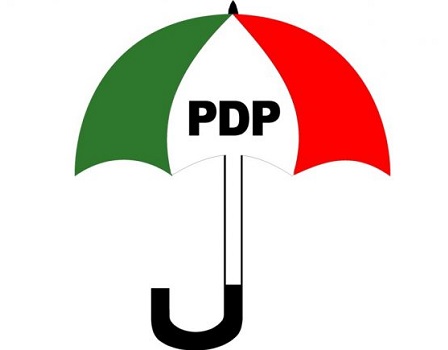 Oyo State Governor, Engr Seyi Makinde; former Delta State governor, James Ibori and other leaders of main opposition Peoples Democratic Party (PDP) on Thursday converged in Lagos in search of peace in the state chapter of the party as they met behind closed with group led by former Deputy National Chairman of PDP, Chief Olabode George in moves to reconcile the warring factions.
The meeting, which held on Lugard Street, Ikoyi, with Chief George in attendance, as well as former Lagos State deputy governor, Chief Kofoworola Bucknor-Akerele, Dr Remi Akitoye, Dr Adegbola Dominic, among others, lasted for more than three hours, with Governor Makinde expressing satisfaction with the outcome which he said amounted to putting the ruling All Progressives Congress (APC) in Lagos on notice of surprises awaiting them, come 2023.
Also in attendance were the former Minister of Transportation, Chief Ebenezer Babatope and former governorship candidate of Action Democratic Party (ADP), Mr Babatunde Gbadamosi, who readily described himself as a born-again PDP.
The Lagos PDP is currently enmeshed in factional crisis, which has become subject of litigation between two chairmen, namely: Dr Dominic and Engnr Deji Doherty.
Dominic is being backed by a group led by Chief George while Doherty enjoys the backing of the national leadership of PDP.
ALSO READ: EFCC arrests blogger behind fake 'EFCC cell' tweet
Emerging from the closed-door parley, Governor Makinde told newsmen the leaders that were in attendance were able to resolve some issues and made some progress.
Makinde said he and other leaders were in Lagos, which he described as crucial, to make the PDP work better, adding that the reconciliation talks were in progress to reach out to other faction of the party to achieve such goal.
"We were able to resolve some issues. It is pertinent to say the party has made some progress," he said.
"You don't jump the gun, it is one step after the other, it is one step at a time. Why we've come here this morning is to make our party work better. PDP in Lagos State is sacrosanct. It is like we are putting APC on notice that they need to be informed of what is coming to them in Lagos State," he declared.
Also speaking, Chief George lauded the meeting, saying that solutions to move the party forward were agreed upon despite the differences among stakeholders within the fold.
According to the party chieftain, who is also the Atona Oodua, the groups that met spoke brilliantly and solutions that would be worked upon proffered to move the party forward, saying that the PDP leadership would need the kind of wisdom applied by biblical Solomon in respect of the two women claiming ownership of the same baby to resolve the matter on ground.
However, he expressed the hope that the crisis rocking the Lagos PDP chapter would be resolved based on the fact that the party was blessed with leaders and not emperors.
"We have the solution that we have all agreed on. Unless you want to deceive yourself, there will always be issues, but it will take the grace of the Almighty for you to be able to resolve whatever differences we have. And we spoke brilliantly, they spoke and we proffered solutions we would come out and accept so that we can work together," he said.
Expressing hope on the reconciliation moves, Chief George said: "It would work. Yes, they erred, that's why they went to him (Secondus) to come and talk to calm all the frayed nerves now because in the end, is there anybody that is infallible? That is the beauty of politics, we don't have an emperor in our party, we have leaders who consult and whatever is suggested here would be implemented."
Gbadamosi, in his own remark, dismissed alleged rumours doing the rounds that his re-entry into PDP was being blocked by certain forces, even as he paid tributes to both Chief George and Engr Doherty for efforts made to warmly welcome him into the fold.
"I think it is important to avoid the activities of rumour mongers. There would always be people out there who would always try to steer up and foment trouble.
"Engr Doherty is a very good brother and a very good friend of mine and he invited me to the party. Chief Bode George also invited me. In fact, I came to see Chief Bode George and discussed with him. He welcomed me with open arms and said do the needful and I interpreted that to mean I needed to return home," Gbadamosi said.