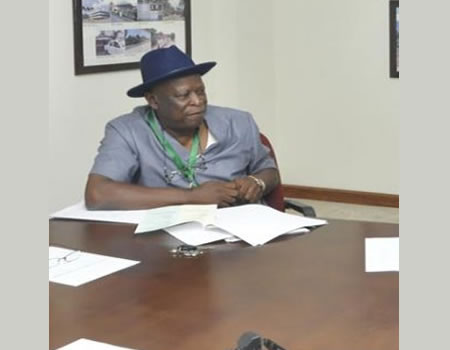 Untapped potentials in the agricultural sector has been attributed as the cause of poverty and deteriorating food security in Nigeria while agriculture was identified as the major source of income for Africa.
Dr Alfred Dixon of the International Institute of Tropical Agriculture (IITA), made this declaration on Thursday while speaking on leveraging on IITA's expertise: opportunities from IITA's partnership for delivery department at a two-day stakeholders engagement held at the International House of the IITA.
Participants at the  stakeholders engagement on agriculture in Ibadan agreed that finance, business management, high cost of hard farm inputs,  poor organisation and management of cooperatives, invasion of farmland by herdsmen and lack of agricultural data base as the major factors creating gaps within the agricultural sector.
Access to training and technical support to small holder farmers from research institutions was also advocated for development of farmers and the agricultural sector as well as the key to ensuring food security in the nation.
The program which had stakeholders from all sectors of the agricultural chain and end users was a partnership between the IITA and the United Kingdom Department for International Development Partnership to Engage, Reform and Learn (DFID -PERL),  called attention to the need to focus on improvements in produce value chain for greater produce yield and promoting food security.
The engagement put emphasis on constructive collaborations and partnership among critical stakeholders including legislators, government policy makers, small holder farmers,  cooperatives  and training institutes as well as research and knowledge hubs like IITA.
Stakeholders were encouraged to begin forming partnerships around identified issues in the agricultural sector and identify markets as technology will go nowhere without the market.
Dependence on rain fed farming, access to credit, high cost of land clearing, exploitative middle men, post harvest losses, unstructured commercial and industrial markets for farm products, system of loan disbursement and access to information were listed as major hindrances to agricultural development.