UNICEF, EACOED, Oyo SUBEB organise workshop for preschool supervisors in Oyo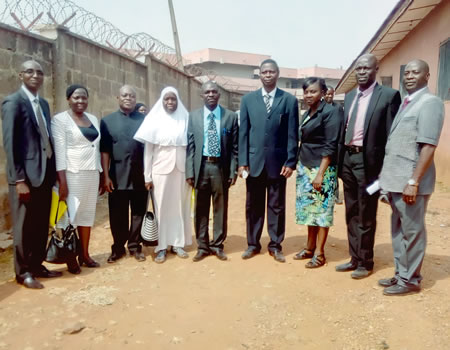 United Nations Children's Education Fund (UNICEF) in collaboration with the Emmanuel Alayande College of Education, Oyo and Oyo State Universal Basic Education Board recently organised a training workshop for teacher supervisors in the pre-primary arm of basic education in the state.
The workshop was on the use of the Raggio Emilia pedagogy mentoring and monitoring tools to foster teaching and learning in the pre-primary schools. The five-day training workshop was concluded on Friday in Iseyin town.
The provost of the college, Dr. Rasak Adefabi, in his welcome address, stated that the workshop became inevitable to update the knowledge of pre-primary teacher supervisors on how achieve optimum service delivery on early childhood and pre-primary education.
Dr Adefabi commended UNICEF for its sincere support towards infrastructure and human capacity development of Nigerian teachers and caregivers for the growth and development of Nigerian school children.
He expressed satisfaction with the positive attitude of the Oyo SUBEB under the chairmanship of Mrs. Makanjuola Aderonke towards pre-primary school education development.
He described Reggio Emilia Pedagogy as a child-friendly teaching method, especially at pre-primary education level.
Speaking in the same vein, the chairman Oyo SUBEB, Mrs Makanjuola Aderonke asserted that early childhood care and development education is the first and foremost step towards achieving sustainable development goals.
This, he said necessitated the training of pre-school teacher supervisors in the state, using Reggio Emilia mentoring and monitoring tools. She enjoined the participants to put the knowledge acquired to use appropriately.
UNICEF Desk Officer for Emmanuel Alayande College of Education who supervised the workshop, Dr Olusola Adesina, appealed to every state in the country to adopt Reggio Emilia pedagogy as a teaching method in their early childhood education programme.