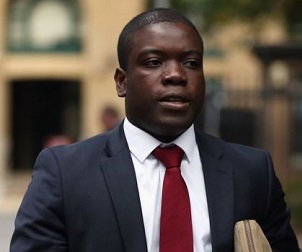 Kweku Adoboli, the former UBS trader convicted of fraud, has been deported to Ghana, despite a long campaign to keep him in Britain BBC reported.
His lawyer confirmed he was flown out of Heathrow Airport this evening after being detained in Scotland on Monday.
Adoboli, aged 38 and who has lived in the UK for 26 years, was said to be in a distressed state before he left.
The Home Office declined to comment on the reports.
Mr Adoboli's local MP, Hannah Bardell, told the BBC he would be flown to Casablanca and then on to Ghana.
The MP, who has campaigned to stop the deportation, spoke to him on the phone before his departure and said he was "struggling not to break down".
"This is a travesty of justice. Kweku has been here since he was 12 and he would have been entitled to British citizenship," she said.
"No one is saying he hasn't committed a crime, but he has been rehabilitated and is being punished twice."
Nick Hopewell-Smith, one of the lawyers acting on behalf of Adoboli, said: "We are deeply upset about the manner in which he was whisked away because there was no chance to say goodbye.
ALSO READ: Dr Mukwege becomes 11th African winner of Nobel peace prize
"His friends and all his supporters will keep campaigning to bring him home because this is his home.
"He supports Leeds United. He's a Yorkshireman. He is being sent to a place where he hasn't lived since he was four."
Adoboli served four years of a seven-year sentence for a £1.4bn fraud and was released in 2015.
He was born in Ghana but left when he was four and has lived in the UK since he was 12.
He is leaving behind his partner Alice, with whom he had been living in Livingston, West Lothian.
Immigration minister Caroline Nokes had said that all foreign nationals sentenced to more than four years' imprisonment are subject to automatic deportation unless there are compelling reasons for them to remain.
Adoboli was expected to be put on a charter flight in September, but a judge awarded a last-minute reprieve while his case was reviewed.
Since then, more than 74,000 people have signed a petition against Adoboli's deportation, with more than 130 members of the UK and Scottish parliaments signing a letter asking Home Secretary Sajid Javid to intervene.
Ms Bardell said Adoboli's team would now explore further legal means of securing his return, but said doing so could prove difficult from overseas.
Adoboli was found guilty of booking fictitious trades to cover up big losses during the financial crisis between 2008 and 2011.