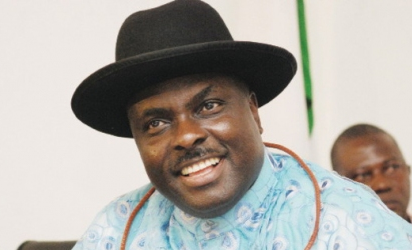 IMMEDIATE past Delta State governor, Dr Emmanuel Uduaghan and member, Delta State Post Primary Education Board, Dr Henry Ofa have lauded former Governor James Ibori who clocks 60 years today.
Uduaghan, in a statement on his Facebook time-line on Saturday, conjectured that words failed him to put his childhood cousin in proper perspective and the circumstances surrounding his birth.
"Sometimes you have difficulty in getting the adequate words to describe someone that has been part of your life from birth. I am in such a situation right now.
"My dear leader and brother, as you mark your 60th birthday today, I will try not to describe you.
"It's a day to reflect on where you are coming from, be thankful to God and pray for a more relaxed, peaceful and better future.
"The circumstances of your birth led to your being named Onanefe. And you have lived up to the name. At 60, you have experienced what many will not experience even when they are 90 years.
"God has been gracious and merciful to you, even when men have disappointed you.
"My prayer is for God to give you more Grace, be more merciful unto you and grant you more favour especially in wisdom and good health," the Delta South senatorial prospect prayed.
ALSO READ: Ikimi to Saraki, others: You've forfeited your seats          
On his part, the former commissioner of DESOPADEC, Chief Ofa, in a statement signed and made available to Tribune Online on Saturday, described Ibori as courageous, steadfast and kindhearted.
He also reminisced the achievements of Chief Ibori popularly known as the Odidigborigbo of Africa, as governor and leader of the PDP in the state.
"Once elected, Governor Ibori effectively used his office to push for and successfully negotiated a better deal for the state from the revenue accruing to the nation from oil.
"He earned for himself the cognomen of the father and protagonist of Resource Control.
"It is to his credit that the States of the South-South, the hub of oil production in the country, are now enjoying the 13 per cent derivation funds from oil revenue.
"In the Delta State, Ibori consciously and generously empowered a crop of young men and women in their political, ideological and financial dispositions with an eye on the future of Delta Politics.
"Moreover, he set the benchmark in physical and human capital development as he pushed the state beyond existing boundaries.
"He built bridges in impossible places, constructed roads in difficult terrains and empowered men, women and students economically," Ofa recollected.
Dr Ofa further stated that "as the political colossus marks his 60th Birthday Anniversary, he will not only receive full admission into the comity of the sage, he should also be celebrated as a generous political leader who is humane, just and equitable in all his dealings."