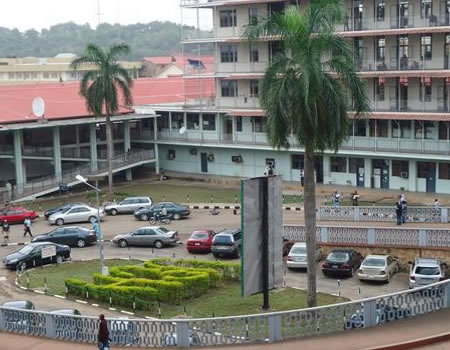 IN the last eight years, the University College Hospital said it had treated about 300 patients with the drug-resistant Tuberculosis, the deadly form of the disease with a rampaging and disastrous effect.
Chief Medical Director, University College Hospital (UCH), Ibadan, Professor Temitope Alonge made the disclosure at foundation ceremony of a new drug-resistant TB treatment centre funded by Damien Foundation Nigeria in the hospital on Friday.
According to him, many people had lost their lives to the drug-resistant TB in years past before the hospital pioneer the treatment of these deadly form of TB.
Professor Alonge, remarking that drug-resistant TB was a big challenge, said lethargy among Nigerians and health workers, has led to many preventable deaths and complications from TB.
He declared that many of the drug-resistant TB patients been treated at the hospital were referred from other locations where they have not been properly treated and the paucity of information on the disease.
Professor Alonge, who assured that Tuberculosis, including its drug-resistant types, are treatable, said people with symptoms of a cough that have not gone for two weeks following normal cough medication should ensure they get tested for TB.
According to him, "people should not wait until they begin to lose weight or start to have complications. At, UCH, Ibadan, we have the reference laboratory where we send sputum or blood samples of all cases of a suspicious TB. The hospital can manage both the conventional TB patients as well as drug-resistant TB cases adequately."
ALSO READ: UCH launches ambulances for elderly on wheelchair
Chairman, National drug-resistant TB committee, Professor Olusoji Ige declared that at least 2900 persons with drug-resistant TB had been treated in Nigeria and more are waiting to be recruited for treatment.
Ige, also the head of the team managing drug-resistant TB at UCH, Ibadan, said the nation's pioneer treatment centre for drug-resistant TB had been constraint by space and recreation facilities to ensure it could take in more patients for treatment.
The expert, who noted that new drugs had reduced treatment period for drug resistance TB from 20 months to nine months, stated that the hospital has also commenced community TB health care to ensure more people can access TB treatment.
Dr Osman El Tayeb, Country-Director of Damien Foundation, said the new drug-resistant TB treatment centre, consisting of three blocks, would have been completed by the end of the year.
He declared that drug-resistant TB was noticed in Nigeria in the 90's when most patients receiving treatment were not cured of TB despite quality TB drugs been provided by the National TB programme.