Tribunal receives 16 petitions in Oyo, grants APC leave to issue substituted service on PDP's Kola Balogun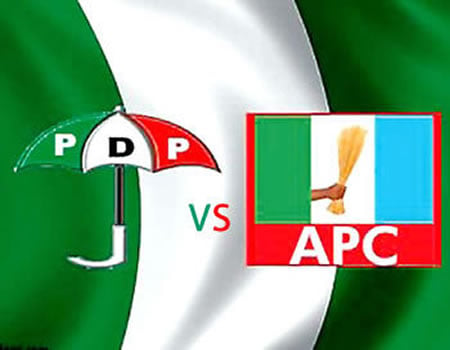 The governorship, National Assembly and House of Assembly election petition tribunals in Oyo State have said they have received 16 petitions since the conclusion of the 2019 general elections in the state.
The chairman of the election tribunal, Justice Dennis Igyuse, made this known on Tuesday, adding that the petitions include seven petitions from Providence People's Congress, calling for the cancellation of the election from seven federal constituencies on the ground that the party logo was unlawfully excluded from ballot paper used for the election.
According to him, three petitions were from senatorial elections in the state and it includes a petition filed by the All Progressives Congress (APC), on behalf of Governor Abiola Ajimobi against Dr. Kola Balogun in of the Peoples Democratic Party (PDP) over the Oyo South Senatorial District election.
Justice Igyuse who was addressing members of the bar during the sitting of the tribunal sought the cooperation of lawyers in ensuring speedy hearing of all petitions.
ALSO READ: No outsider will impose Senate President, leaders on 9th Senate ― PDP caucus
He described the tribunal as the concluding part of the 2019 general election and promised to be fair to all parties
Meanwhile, the tribunal has granted the All Progressives Congress leave to serve the winner of the senatorial election in Oyo South, Dr Kola Balogun and his party, the Peoples Democratic Party (PDP) by substituted means.
The tribunal while ruling on an ex-parte motion filed by the APC on behalf of its candidate, Governor Abiola Ajimobi, granted the request of the petitioner to serve the first and second respondent by pasting the relevant documents in the petition on the notice board or conspicuous part of the PDP Secretariat.
The tribunal also grated same relief to Professor Adeniyi Olowofela of APC from Ibarapa East/Ido Federal Constituency who is challenging the victory of Mr Oluyemi Taiwo in the February 23 National Assembly election.
Counsel to the APC, Kunle Sobaloju, stated that the party decided to challenge the victory of Dr. Kola Balogun due to some malpractices observed in the conduct of the election the Oyo South Senatorial District election, adding that the party is of the opinion Kola Balogun is not qualified to contest the election because he did not participate in the primary of his party.