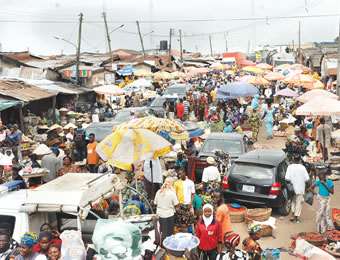 Traders in Bodija market, in Ibadan North Local Government Area of Oyo State have called on the state government to provide them with an ultramodern market.
Speaking with the Nigerian Tribune, one of the chairmen in the market, Alhaji Abdulazees Ajayi, said, "The authorities should reconsider the market structure. There is need to upgrade the standard of the market."
According to him an ultrmodern market will improve socioeconomic activities in the market and even serve as a means of generate more funds into government coffers.
He said: "Roads in the market are in deplorable state. The general state of the market is of concern to citizens who are conscious of the need for growth and development."
The chairman noted that all efforts by the market leaders to draw the attention of the local government authorities to the condition of the market had proved abortive.
He, therefore, told the state government to provide a good market structure, noting that the point of purchase of food items should be well taken care of, as it goes a long way in determining the citizens health status.
He added: "Government should consider the fact that the market is an international ones with buyers coming from different parts of the country to patronise it."