Towards making a success of the marriage institution
A review of Shola Atere's book, Honey in My Marriage by Bukonla Akin-Egbedeyi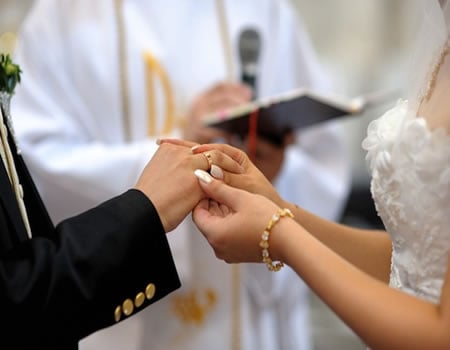 PRESENTLY, the marriage institution is battling for survival in some homes. Divorce, which was unheard of in our clime in the past, is now a force many are battling with. The rate of divorce is becoming increasing alarming as actors and actresses, coaches, lecturers, the highly and not-too-educated, without exempting religious leaders, are all involved in this virus. Even though some are not divorced, they are strangers who are simply tolerating each other at home. Thus, marriage, which ought to be a blessing, is now a burden and an urgent matter to be attended to because of divorce.
'Honey In My Marriage' is, therefore, a very timely book published at this time to address many issues in the home and to let many know that it is possible to have a home and live together as long as one has the breath of life.
Spiced with first hand information from those who have been there for many years and who are still standing tall in this institution of marriage, the author presents to the reader that a healthy marriage is very possible, even now!
Xenophobic attacks: Reps honour Air Peace boss, Allen Onyema
Neatly-woven into nine chapters, the first chapter kicks off by giving a definition of marriage as being more than what the law, or what human knowledge defines. According to the author, marriage was not established by a legal proceeding, but by a divine pronouncement of the Creator.
God, in Genesis 2:18 says, "And the Lord God said, it is not good that the man should be alone: I will make him an help meet for him." Hence, it should not be reduced to what the law of the land (legal) can resolve or dissolve.
Chapter Two looks at honey from a wholistic perspective and examines its benefits; spiritually, physically and health wise with adequate Bible references.
Chapter Three looks at some major roles of the husband and the wife. It is beautiful to note that the first role attributed to the man is headship; we pray many readers, especially some women who are contesting for this role with their husbands, will learn that 'oko ni olori aya' (the husband is the head of the wife).
If you want to know about some pillars that sustain marriage then one need to turn to Chapter Four and read about the marriage pillars which are  communication, finance, in-laws, sex and parenting.
Knowing the will of God in marriage which is the foundation needed in order to avoid unnecessary chaos is in Chapter Five with wonderful examples of those who prayed and trusted God for direction before they went into marriage and who are still together today.
Chapter Six looks at some keys to an excellent marriage….patience, wisdom, forgiveness, prayer, contentment, transparency and tolerance.
Chapter Seven focuses on parenting from the eyes of those who have been there while Chapter Eight takes a look at why some marriages don't work from the victims' angle.
Chapter Nine concludes on the note that we should not leave God out of our marriage…the author says, a successful marriage filled with honey does not come by chance; instead, honey in the marriage will be supplied if the two people involved (husband and wife) in the relationship work out small things as well as big ones by not leaving God out.
Written in simple English, the book is good for the young and the old.